A day ago, Amitabh Bachchan had taken to his blog to speak about his ill health on the sets of Thugs Of Hindostan. Not surprisingly, the post created furor amongst media and fans as his well-wishers started expressing concern over his health. However, now the team has reportedly assured that Amitabh is on the recover stage and he will resume the shoot today itself.
Amitabh Bachchan, earlier, had taken to his blog to speak about how his health was severely affected when he was shooting. Although he didn't divulge many details about it, we hear that the heavy outfits were the reason.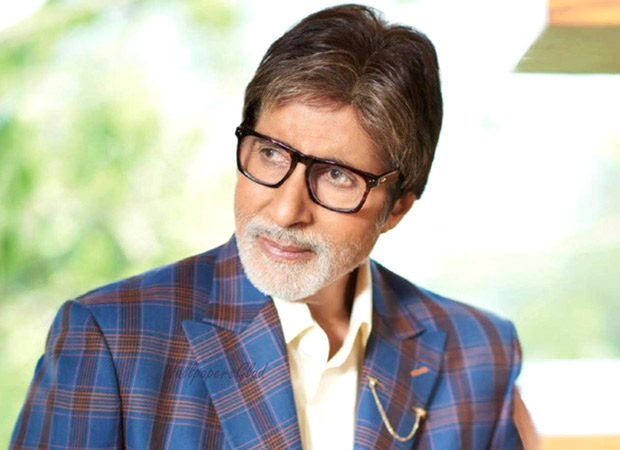 The megastar was wrapping up a major schedule of Thugs Of Hindostan in Rajasthan. The film is a period drama and hence Amitabh Bachchan is expected to wear some heavy costumes. Furthermore, this film also boasts of some high-octane action stunts. Whilst performing the same, Amitabh suffered back and neck pains.
Yet, Amitabh Bachchan did not complain of it during the shoots. On Monday night, the megastar shot for the heavily action filled climax sequence. The shooting continued till wee hours. Despite the discomfort, Amitabh remained silent about his pains and finished the entire shoot.
However, this resulted in the pain being aggravated and as blogpost mentions, doctors flew down to Rajasthan for his treatment. Furthermore, now Rajasthan Chief Minister Vasundhara Raje also extended her support. She has instructed her team and the Jodhpur officials to provide any kind of medical assistance and aid the actor needs.
On the other hand, reports have it that the production house has asserted that it is not a major health scare. The Thugs Of Hindostan team has been apparently told that Amitabh Bachchan will be resuming today, that is on March 14.
Jaya Bachchan too has assured the fans when she spoke to the media at the Parliament House in Delhi recently. She said, "Amitji is fine. He has pain in the back and neck. The costumes are very heavy, so there's some pain. Otherwise, he is fine," said Jaya.
Also Read: WOAH! Amitabh Bachchan and Jaya Bachchan have assets amounting to Rs. 1000 crores