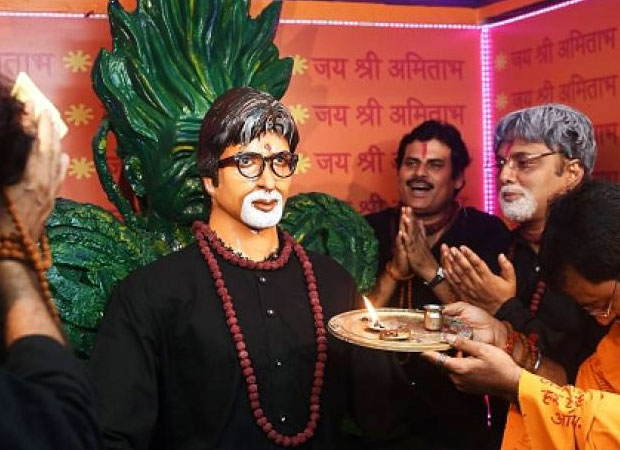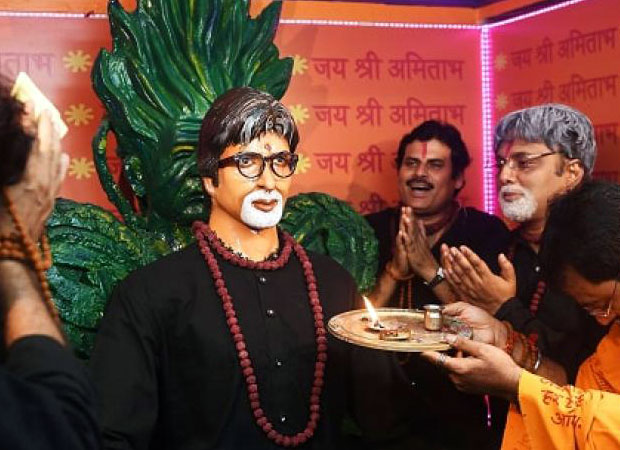 We have all heard of fans going that extra mile to show their love and affection for their favourite actors. While some are literally borderline stalkers in the making there are others who by their ardent worship have made their favourite celebrity into a 'god'. Well that seems to be exactly what happened in Kolkata with fans of the legendary actor Amitabh Bachchan erecting a life size statue of his, inside a temple.
Apparently the statue of Amitabh Bachchan in his Sarkar avatar of Subhash Nagre was installed by the actor's fans who have formed an organization called, Amitabh Bachchan Fans' Association. Talking about the 25 kilo, six foot two inch fiberglass statue sculpted by Subrata Bose, ABFA state secretary Sanjay Patodiya stated that it was installed at the temple dedicated to Bachchan after offering prayers for his film's success. If that wasn't all, the said statue that costs approximately Rs. 1 lakh was installed to mark the actor's 75th birth anniversary on October 11.
Back on the film front, Amitabh Bachchan's latest release is the Ram Gopal Varma directed film Sarkar 3, which is also the third film in the Sarkar franchise. The megastar will also be doing Thugs of Hindostan with Aamir Khan under a banner like YRF.