Baghan (2003) completes 20 years today. The classic family entertainer, starring Amitabh Bachchan and Hema Malini in the leading roles, was a box-office hit and is remembered even today for its highly emotional moments, performances and music. Bollywood Hungama exclusively spoke to Samir Soni, who played the role of Big B and Hema's son, about his experience and a lot more.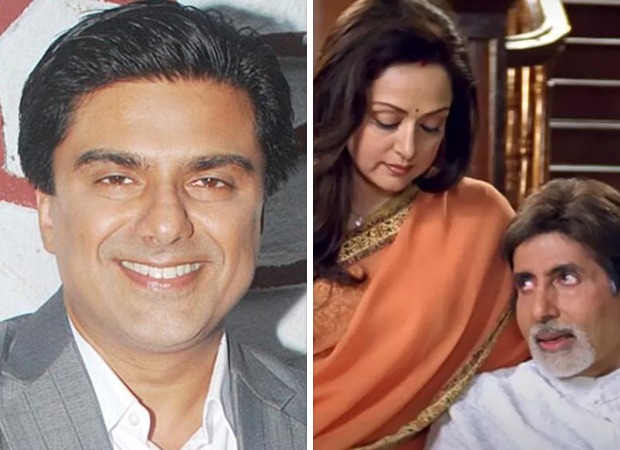 20 Years of Baghban EXCLUSIVE: "After its release, suddenly there was a spike in senior citizens taking insurance for themselves and not for their children" – Samir Soni
How did you bag the film?
I got a call from the office of Mr Ravi Chopra, the director. I met them and they narrated the story to me. Honestly, I wasn't sure if I wanted to do the film as I felt the role wasn't meaty enough. I told them that I'd think about it. But they were very keen to have me. They kept calling me. Then I told myself, 'Regardless of whether or not the role is meaty, just the opportunity to work with Amit ji would be fantastic'. This was a time when they had not decided which role they wanted me to play. I told Ravi ji that my condition is that I'll play the son who has maximum scenes with Amit ji! He agreed as he wanted me for that part.
How was it to work with Amitabh Bachchan and Hema Malini?
It was a dream come true. I have such beautiful memories. I remember meeting him for the first time during the mahurat. Around 200 journalists were present, and we all were waiting for him to come. Suddenly, the hustle and bustle started. Amit ji walked right through the journalists. I introduced myself and told him that I was playing one of the sons. He mockingly gave me a dirty look saying 'Hmmm…you are the one'. I said, 'Yes. I am sorry' (laughs)! That broke the ice. Then, Hema ji came. I have never seen a prettier woman in my life.
Then we met when we filmed the first scene of the children coming home. My thought process was 'I am seeing my parents after 3-4 months. Obviously, I am going to give them a hug'. But how do you hug Amit ji and Hema ji? You feel like taking their autograph, not hugging them (laughs)! In the first rehearsal, I tentatively hugged Amit ji but I hesitated to hug Hema ji. I asked Hema ji, 'If you don't mind, instinctively I feel I should hug you as well as you are playing my mother. Do you mind?' She replied, 'Yes, no problem'. I also told myself, 'If I keep thinking that they are Amitabh Bachchan and Hema Malini, I'll never be able to act'.
In between shots, Amit ji would tell us stories about Sholay (1975) and other films that he worked on and his experiences. I feel like he's my father. Whenever I meet him, I touch his feet. He always invites us to the Diwali party at his residence. One of his greatest attributes is that he never makes you feel that he's Amitabh Bachchan. He's always quite relaxed, laughing and joking. He was so enthusiastic.
Hema ji, meanwhile, is grounded and a pleasure to work with. I didn't realize then that I was a part of something so epic. I can't believe I almost said 'No' to this film!
Can you share a few anecdotes?
There was a step where Amit ji was asked to be on his knees and then get up. He would joke, 'Main 60 saal ko ho gaya hoon. Yeh upar neeche mere se mat karao. Ya neeche kar lo ya upar kar lo. Yeh upar niche nahin chalega'!
Then there was a scene where I say 'Aapne hamare liye kiya hi kya hai'. The moment I finish my dialogue, Amit ji would throw a pillow at me!
On the first day of the shoot, I spoke non-stop with him. I chewed his brain out, asking 'Yeh wala scene kaise kiya tha, woh wala scene kaise kiya tha'. I also wanted to get my anxiety out so that I'd be able to act.
Meanwhile, Ravi ji congratulated me after the film and said, 'You were very good'. I told him, 'I didn't do anything exceptional'. He replied, 'You don't realize that you worked with a legend. A lot of people get very nervous'. I would give credit for it to Amit ji. After the first day, it felt like I was hanging out with a buddy.
If I see him alone in a party, I'll always stand next to him. Sometimes, he would say, 'Samir, go. I am okay'. I would reply, 'Nahin sir. Main yahan se hilne waala nahin hoon jab tak aap nahin jaate'. That is the respect he commands.
Does Hema Malini know that you named your daughter Ahana after her daughter?
I don't know if I mentioned it to her. I can't remember. I used to conduct pottery classes and Ahana used to come there. I loved the sound of her name. When we were naming our daughter and Neelam said that the name should start with 'A', I said that it has to be Ahana.
You also shared screen space with Salman Khan in the climax. How was it working with him?
Correct. I distinctly remember in between the takes, Hema ji and I were sitting together and discussing relationships and stuff. He, in his cool swag, walked in and asked 'What are you guys talking about?'. He just made some interesting statement and walked away! I then got to work with him during 'Bigg Boss'. Sohail is a dear friend, and they always invite us during Ganesh Chaturthi. The whole family is very grounded.
Mahima Chaudhry was also in the film. One of the earliest ads she did, for Charmis cold cream, was with me. This was the time when she had not changed her name to Mahima. I still call her Ritu.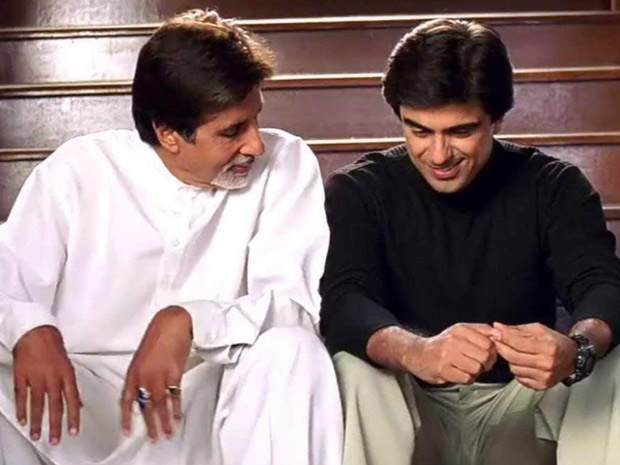 What feedback did you get for Baghban?
I have a couple of experiences. My dad saw the film and said, 'Good that he (Amitabh's character) didn't accept you. You deserved it'. I replied, 'Dad, you are taking it personally. We were just acting'. The strangest thing that happened to me was in a mall, months after the film was released. A lady recognized me. Usually, people come and appreciate my work or click pictures with me. I thought she'd say something nice. Instead, she remarked, 'You are a very bad son. You should be ashamed of yourself'. She then just walked away!
My insurance person told me about the impact that Baghban had. Suddenly, there was a spike in senior citizens taking insurance for themselves. Normally, they keep insurance for their children. But thanks to Baghban, there was an increase in the mindset where senior citizens kept money for themselves thinking, 'We don't know what these kids are going to do'.
In the last few years, many have written on social media that the film was over-the-top. It's also called a 'family film which you can't watch with family'! Your thoughts?
I have heard that. For children, watching this film with their parents is difficult and challenging! The parents gave them dirty looks. I haven't experienced it, but I am told that 'We get to hear a lot of things after the film every time'. It was of course a dramatization of a possibility. However, children at times are so engrossed in their lives that they get irritated when parents bother them. It's not like children don't love their parents. And then you might have your own family and children and you would not have as much patience as you had. However, the film was not about the justification of children's behaviour. It was seen from the parents' point of view. Hence, I totally get (the criticism).
More than that, the film was more about the chemistry of Amit ji and Hema ji. Both look so dignified, and you still buy their romance. Otherwise, you wouldn't have connected with the film.
Just like Gadar 2 (2023), do you think Baghban 2 should be made? It'll be interesting if it has an 'as-you-sow-so-shall-you-reap' angle, showing the sons getting the same treatment from their children that they meted out to Amitabh Bachchan and Hema Malini.
Ravi ji, unfortunately, is not there. But that's a brilliant idea! It could be about our children bothering us and we tell this to Amit ji. He replies, 'Now you know how it feels'! It'll be killer. I would suggest this to Amit ji next time I meet him.
Also Read: 20 years of Baghban: Here's why this is Amitabh Bachchan and Hema Malini's most influential film
BOLLYWOOD NEWS - LIVE UPDATES
Catch us for latest Bollywood News, New Bollywood Movies update, Box office collection, New Movies Release , Bollywood News Hindi, Entertainment News, Bollywood Live News Today & Upcoming Movies 2023 and stay updated with latest hindi movies only on Bollywood Hungama.