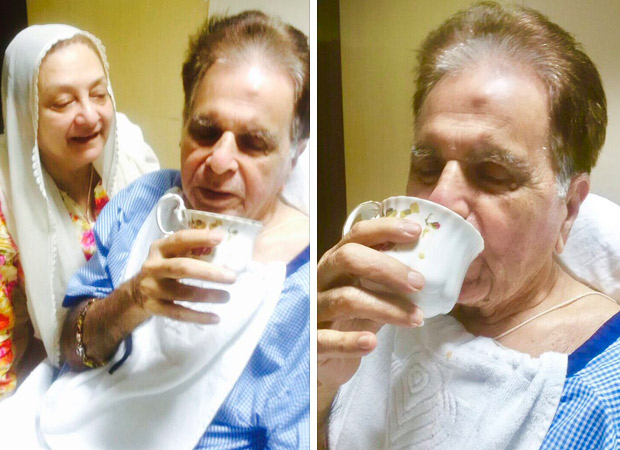 Bollywood simply cannot be Bollywood without him. We are indeed talking about the one and only Dilip Kumar, who, despite his age, still continues to be an institution and inspiration to many. Yesterday, the 93 year old actor, Dilip Kumar was rushed to Lilavati Hospital after his wife Saira Bano noticed a swelling in his right leg.
The present condition of Dilip Kumar is reportedly stable. The thespian not just tweeted about his health's condition, but also posted the adjoining photographs stating "A wonderful team of doctors here along with my personal physicians Dr. S Ghokale, Dr. Nitin Ghokale and Dr. R. Sharma. Feeling much better now. Was admitted to Lilavati hospital for routine checkup. Your prayers are with me. Health is wealth said somebody. Mein aap sabhi ka mashkoor hoon ki aapne hamesha apni dua'on mein mujhe yaad rakha".
Bollywood Hungama prays for the actor's speedy recovery.