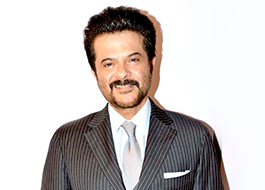 Readers may recall about the ongoing financial issue between Furqan Khan (the co-producer of Welcome Back) and the producer Firoz Nadiadwala. The good news is that the financial tussle has been now 'called off' and the person to be credited for this peace making is none other than Anil Kapoor.


What apparently happened is that much before Furqan Khan could take any legal action, Anil Kapoor, who stars in Welcome Back, assumed the role of a mediator between Furqan and Firoz and solved the issue. Speaking about the issue, Furqan Khan said that had it not been for Anil Kapoor, the release of the movie was not possible. Out of the Rs. 43 crores, he said that he has been paid Rs. 10 crore and that the remaining amount will be paid before the release of the film. He added that Firoz Nadiadwala was also co-operating now.


Being majorly grateful to Anil Kapoor, Furqan Khan just could not thank him enough. He also said that they are working together for some more projects which will be announced shortly.