On Wednesday singer Kanika Kapoor was book for allegedly cheating a Noida based event management firm. The said firm filed a complaint against Kanika post which the singer along with her manager, Shruti, and the manager of a Mumbai based event management company, Santosh Mijger, were booked under section 420 (cheating), 406 (criminal breach of trust) and 507 (criminal intimidation) by Aligarh police.
As per the complaint by the Noida based company, the firm had paid Rs 24.95 lakh (including air fare, hotel) to Kanika to perform at an exhibition on January 22 in Aligarh. The singer, however failed to turn up and also did not return the money that she had been paid.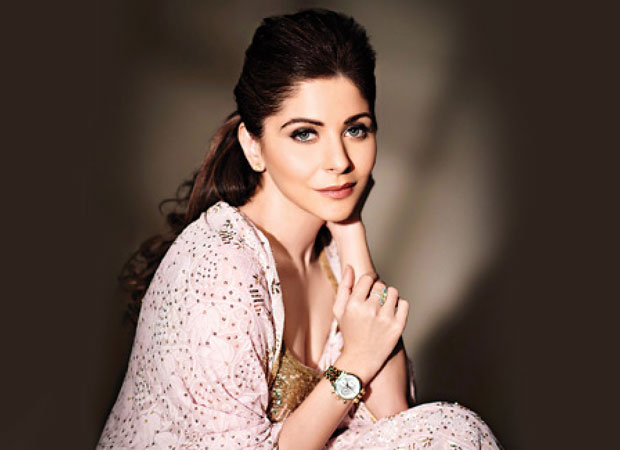 Now reacting to the same, Kanika Kapoor issued a statement claiming that the allegations were false, baseless and malicious saying:
"The accusations of cheating filed by Manoj Sharma and SB Singh against me are false, baseless, and malicious to say the least. I was approached to perform in Aligarh on January 22. My terms of appearance at the proposed show were explicitly communicated, in writing, to the aforesaid persons. These terms clearly stipulated that to confirm the booking, Mr Manoj Sharma would have to make payment of an advance fee, followed by payment of the full balance amount prior to the show. The organisers were made fully aware that this condition was non-negotiable, which was readily agreed and acknowledged by the said organisers.
Pursuant to the same, my management received an advance payment of Rs. 9 lakhs. However, despite repeated reminders, follow ups and assurances that payment would be made in a timely manner, Mr Manoj failed and neglected to make payment of the balance fee and also failed to confirm or make any logistical arrangements towards me and my team's travel and stay until an hour prior to scheduled flight departure for the event from Mumbai. Such lack of professionalism on the part of the organiser, made it abundantly clear that the organiser was in no state of readiness of the proposed show and that he has not made any arrangements for the travel and safety of my band and me. All of this made it unsafe and unviable for me to fly for the performance. What's more is that my band was stranded at Delhi Airport due to the complete lack of any logistical support whatsoever by the said organiser.
Despite the above conduct and repeated negligent behaviour, my management team and I, graciously offered to accommodate Mr. Manoj and offered him an alternate date for the performance to be rescheduled in return for the payment provided; however, Mr. Manoj, instead, chose to threaten me with legal proceedings.
It is also pertinent to note that while his initial notice alleged that he paid a fee of 25 lakhs, he has now contradicted himself with a new FIR alleging a different amount, all of which is clearly demonstrative of his lack of credibility as an event organiser.
My lawyers have already addressed a detailed notice to him, against which there has been no response whatsoever. Be that as it may, I once again want to take this opportunity to clarify that my team and I have always had the State's best interests at heart and would've considered it an honour to be able to perform in Aligarh but for this unfortunate series of events, which is attributable only to the incompetence of the organiser.
I sincerely hope that I am presented with an opportunity in the near future to visit Aligarh and bring my music to all the people there who have shown me a lot of love and support.
Also Read: Kanika Kapoor champions the cause of elephants!
BOLLYWOOD NEWS
Catch us for latest Bollywood News, Bollywood Movies update, Box office collection, New Movies Release & upcoming movies info only on Bollywood Hungama.