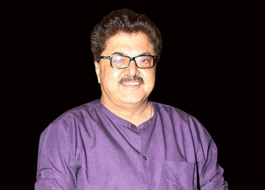 It looks like the All India Bakc..d (AIB)'s troubles over the December 20 'Roast' show featuring Karan Johar, Arjun Kapoor, Ranveer Singh are far from over.


The latest in the controversy is the film industry's spokesperson filmmaker Ashok Pandit claiming that the AIB had no official clearance to stage the controversial stage show which has ripped open an entire moral discussion on the social network.


Pandit who has lately been appointed as a member of the newly-revamped censor board says that AIB had no clearance for the controversial show.


"All staged performances, plays or stand-up comedies in Mumbai have to get permission from the Maharashtra police. They also have to submit their request for permission to the cultural ministry. The AIB has done none of these. They got no bloody clearance to have the show," states Pandit angrily.


Pandit says he has no problem with the content of the show being uploaded on Youtube. "We cannot censor Youtube. It exercises self-censorship, and that's good enough. Also, excellent films by young experimental filmmakers are being uploaded on Youtube. To censor Youtube would be doing a disservice to all the talented filmmakers who put their films on the internet."


Pandit's problem is with the live performance by AIB which has sparked off a heated debate. "Where are the clearances to hold a show like this? It was nothing but staged masturbation. And if they've performed this vulgar show without the required permission they are in serious trouble."


On Tuesday, Pandit was severely condemned on twitter and other social networks for tweeting somewhat crudely against Karan Johar's participation in the AIB show.


Explaining his outrage Pandit states, "Karan Johar is a filmmaker I respect immensely. To watch him talking on stage about the position in which he enjoys sex was a slap in the face. He is the director of Kuch Kuch Hota Hai, a film that made him a youth icon. To watch this man, who has inspired so many young people, making obscene comments on stage, talking about how aroused he gets, talking with young actors about the positions he enjoys having sex, was a very shocking thing . Karan Johar lost all respect that evening not just for me but for millions who look up to him. And to do all this in front of his mother! If his father (producer Yash Johar) were alive he would have died of shame."


Lashing out at the AIB team, Ashok says, "We talk about the violence against women and their protection. And there they were insulting women by talking about rape in a frivolous context. What kind of a message are you sending out to the people who are watching this?"


Ashok Pandit lashes out at Deepika Padukone for what he describes as her double standards. "She took great objection to a vulgar photograph of hers in a newspaper. And there she was, laughing loudly on vulgar sexist remarks directed at her. Karan Johar's films talks about karwa chauth and pooja ki thaali and then he sits there making crass remarks about respected senior actresses like Reema Lagooji and Fardida Jalalji."


Pandit has been under attack ever since he tweeted sarcastically against Karan Johar. He remains unfazed. "Let them say what they want. In their hearts they know what the AIB and Karan Johar have done is wrong. So many filmmakers have called me to say that they agree with me. But no one has the guts to condemn the crass show publicly. Just because it is Karan Johar? Just goes to prove this is a spineless industry."
BOLLYWOOD NEWS
Catch us for latest Bollywood News, New Bollywood Movies update, Box office collection, New Movies Release , Bollywood News Hindi, Entertainment News, Bollywood News Today & upcoming movies 2020 and stay updated with latest hindi movies only on Bollywood Hungama.