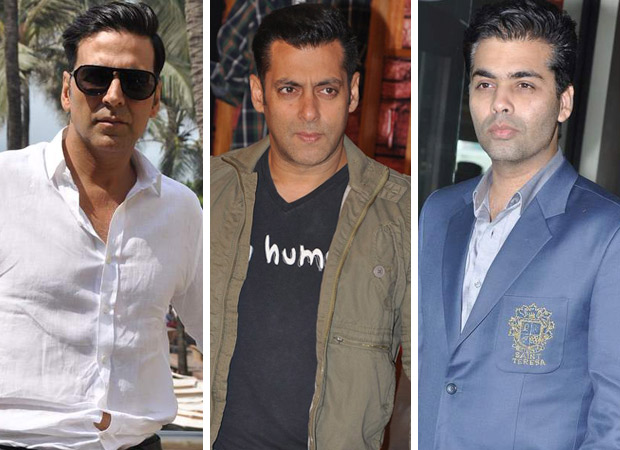 The dream team of actor Akshay Kumar and co-producers Salman Khan and Karan Johar's attempt to do a historical film on the Battle Of Sargarhi has fallen through. But the team has not disbanded. It is learnt from very reliable sources that the super trio of Akshay, Salman and Karan will reunite for another film.
Says the source, "It was felt by them that a historical may not be the right vehicle for the historic coming together of the trio. They will now do another film altogether, most probably a sports bio-pic which would star Akshay as planned, while Karan and Salman will co-produce the film, again as planned."
The sports film won't be about cricket or hockey, as the team feels enough has been said and written about them.