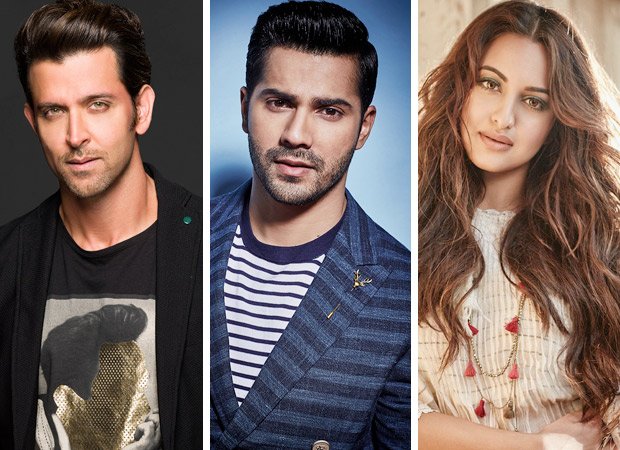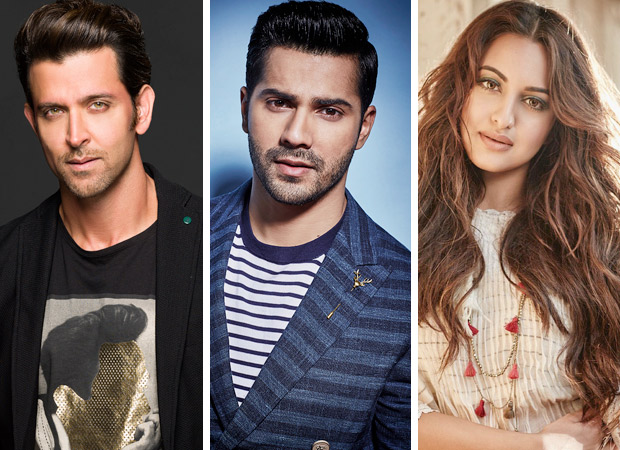 A lot of Bollywood stars came out dressed at their glamorous best at the Star Screen Awards 2017. For the media, this was a golden chance to ask the celebrities to comment on the problems faced by the upcoming period film Padmavati. The trouble began in January earlier this year when Sri Rajput Karni Sena alleged that the film has a romantic sequence between Alaudin Khilji and Padmavati. Fuelled by the rage that the film distorts Rajput history, the workers of this organization assaulted director Sanjay Leela Bhansali in Jaipur on the sets of the film. The trouble then had got over but it becomes prominent as the release of the film got near. With no option, the film's makers decided to postpone the film. Padmavati was to release on December 1 and now its release has been pushed ahead to 2018.
At the Star Screen Awards 2017, three prominent celebrities – Hrithik Roshan, Varun Dhawan and Sonakshi Sinha – spoke about these protests. There have been also death threats issued to Sanjay Leela Bhansali and lead actress Deepika Padukone. Hrithik Roshan said that these protests and threats prove that we still have a long way to go to evolve into completely civilized human beings. He added that the protests were not 'right'.
Varun Dhawan stated that he has no qualms with peaceful protests. After all, its democracy and everyone has the right to voice their opinion. But to make a death threat is not at all fair in a democratic society. He signed off by saying that he has faith in the judiciary and that they'll manage it.
Lastly, Sonakshi Sinha also echoed Hrithik Roshan's words that the protests were not 'correct' and that's its wrong if death threats can be given openly. She called for strict action against those who made such violent threats.
Padmavati also stars Shahid Kapoor and Ranveer Singh. As of now, five states – Rajasthan, Gujarat, Madhya Pradesh, Uttar Pradesh and Punjab – have banned the film. The Central Board of Film Certification (CBFC) is yet to see the film but the censor process is expected to get over before the end of the month.