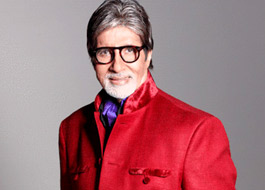 The Olympic flame is all set to visit iconic landmarks all over London city on July 26 and one of the esteemed torchbearers is none other than Mr. Amitabh Bachchan.


Mr. Bachchan who has been the face of Indian cinema and the country's rich cultural heritage for over 4 decades now has been specially invited to be a part of the London Olympics 2012 and will be carrying the torch on July 26 in Southwark at 10:30am.


The 32.7 mile relay has legendary personalities from all over the world and all walks of life carrying the prestigious Olympics torch. Other eminent personalities who will be a part of this event with Big B include Lawrence Dallaglio, Lewis Moody, Jim Anderson, Phil Packer, Darren Fitzpatrick and Tom Davis.


Well, there definitely couldn't be a bigger honour for our country that the biggest and most respected superstar Mr. Bachchan is a part of the biggest and most respected sports event of the world.