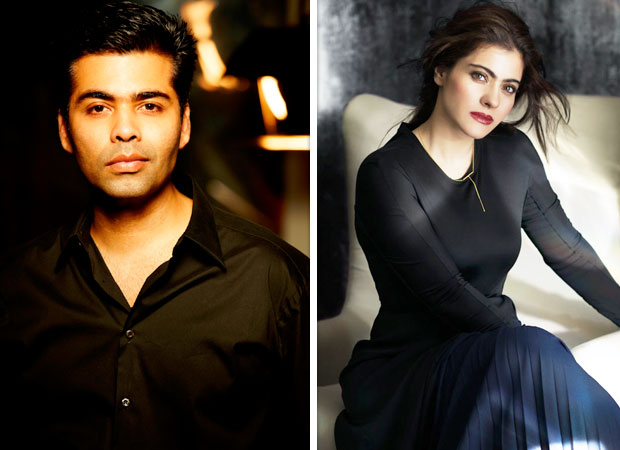 For some time now, the news of Karan Johar releasing a tell all book in the form of his autobiography titled 'An Unsuitable Boy' has been doing the rounds. More recently, excerpts from the yet to release book surfaced within the media circles that reveal a lot about the rather private filmmaker's personal life. Well following a similar trend, we came across these few pages of the book that talk about the not so distant tiff that Karan Johar had with Kajol and her actor-producer husband Ajay Devgn.
Talking about the direct fallout that happened just prior to the release of their films Ae Dil Hai Mushkil and Shivaay (respectively), Karan sheds light upon his current equation with long-time friend Kajol. "I don't have a relationship with Kajol anymore. We've had a fallout. Something happened that disturbed me deeply which I will not talk about because it's something that I like to protect and feel it would not be fair to her or to me. After two and half decades, Kajol and I don't talk at all. We just acknowledge each other, say 'hello' and walk past" read the opening few paragraphs.
However, though Karan Johar states that he would prefer to remain mum about the incident, he further goes on to subtly explain what exactly transpired between them leading to the eventual demise of their friendship in the following paragraphs. "The problem was actually never between her and me. It was between her husband and me, something which only she knows about, he knows about and I know about. I want to keep it at that. I don't really want to say what transpired. But I did feel that she needed to apologize for something she didn't do. I felt that if she's not going to acknowledge twenty-five years of friendship, if she wants to support her husband, then that's her prerogative. At some outer level I understood it. But I just couldn't see myself in her life any more. It's been months we haven't spoken to each other."
Going into the details of the entire episode in the run up to the release of ADHM and Shivaay, Karan goes on to vent out, "Prior to the release of Ae Dil Hai Mushkil, there's a lot that happened. Things were said, crazy accusations were made against me, that I had bribed someone to sabotage her husband's film. I can't even say that I was hurt or pained by it. I just wanted to blank it out. When she reacted to the whole situation and put out a tweet saying, 'Shocked!' that's when I knew it was completely over for me. That tweet validated the insanity, that she could believe I would bribe someone. I felt that's it. It's over. And she can never come back to my life. I don't think she wants to either. I never want to have anything to do with them as a unit. She was the one who mattered to me but now it's over. I told my mother that she could have a one-on-one relationship with Kajol if she wanted. That's my mother's preference and if Kajol chooses to, but she's out of my life."
"I wouldn't like to give a piece of myself to her at all because she's killed every bit of emotion I had for her for twenty-five years. I don't think she deserves me. I feel nothing for her any more. I've been told by my friends that it's still my hurt talking but I'm so indifferent to the situation now, what with everything that's transpired. There was still a bit of me that wished we would get back to what we had, but that one-word tweet that she put out - that was the most humiliating thing she could have done for a person who loved her deeply. That broke me. Once it broke me, it angered me and then I went into indifference. Now no matter what happens, I'm never going to be there for her. Maybe it doesn't matter to her at all. I don't even want to speak about her husband because that's inconsequential to my life now. He doesn't matter to me, he never did. I still don't want to say anything about her husband because I want to respect the history she and I shared," adds Karan Johar while talking about how hurt he felt after news of the entire bribing episode broke.
Being careful to word his feelings right, Karan explained his sentiments, especially since both he and Kajol share a common group of friends, "But yes, it hurts me that she's still close to people I'm really close to, like Manish and Niranjan. Somehow I wish she wasn't. When they talk about her, it angers me. I know it's not fair for me to impose my feeling on them but it bothers me. I can't be dishonest and say it doesn't. I can't help it. I'm human. But I don't want to be that person who asks his friends to take sides. I'm not territorial normally, but about this, I feel very strongly."
Evidently hurt and definitely feeling let down, Karan Johar has certainly taken the topic of his autobiography seriously. While we certainly hope that the two, Karan and Kajol manage to mend their frayed relationship in the future, looking at Karan Johar's words we can't help but wonder at what else the filmmaker will reveal in his book.