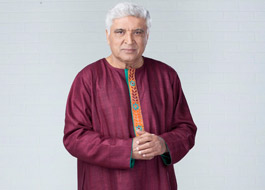 Veteran lyricist and script writer Javed Akhtar who over the years has not just given us memorable songs but also films, has decided on returning to script writing by penning a script on the issue of farmer suicides that has been plaguing the nation.
Talking about the same at the India Today Conclave 2016, the writer stated, "After a fairly long gap, I have come back to scriptwriting. I am writing a script about farmers' problems. You get vegetable and fruits at a certain price, but they get another price when they are selling it. There is a huge gap between the two and that becomes one of the reasons behind suicides. I have taken this premise from an urban point of view and how a modern person gradually understands the person."
Explaining why he chose to urbanize the issue featuring how a metropolitan man reacts to the issue, Akhtar stated that he felt that's how their problems will be addressed, "The average audience is urban and when you look at the problem from the urban eyes, perhaps, they will be able to understand it better and will be able to connect with it."
If that wasn't all, Akhtar also spoke about his second scripting venture which will delve into the Indian hockey team that was divided in 1947 and how within one year another team was created and went on to win a gold medal.