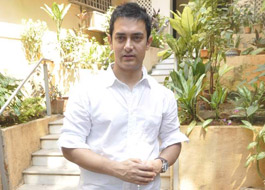 In the past, Aamir Khan has been associated with many public awareness and social campaigns, such as the 'Athithidevo Bhava' campaign promoting tourism in India or the campaign to encourage people to go out and Vote. Now the 'Perfectionist' Khan has been appointed as the Brand Ambassador of the National School Sanitation Initiative by the Ministries of Urban Development and HRD.


Aamir, who in fact was holidaying with his family in France, took a day's break yesterday to return to Delhi and attend a function where he spoke on the importance of creating awareness about cleanliness in schools across the country.


One will have to wait and watch if Aamir's message comes across strongly and helps in bringing about a change in the sanitation levels in schools across the country.