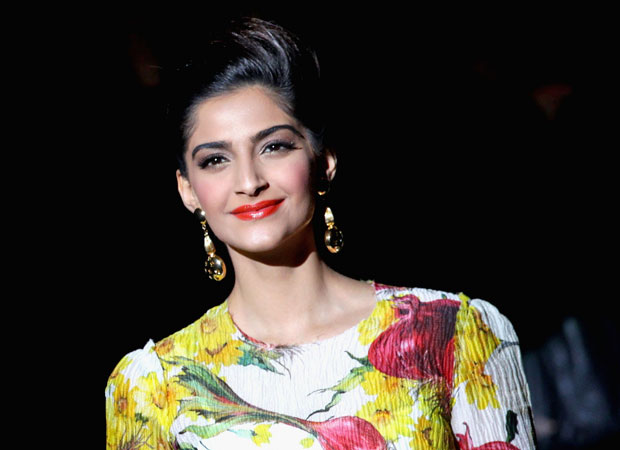 Readers may recall that we had reported about how our very own Priyanka Chopra dazzled and made heads turn at the much talked about prestigious Golden Globe awards that took place last night. Well, she was not the only one to make heads turn. There was also the legendary actress Meryl Streep, who was given the prestigious 'Cecil B. Demille Award'. In her speech, amongst the other things, Meryl Streep had also made some remarks about the US President Donald J. Trump. Meryl Streep denounced Donald J. Trump as a bully who disrespected and humiliated others, which, obviously, did not go well with Donald J. Trump.
Post this, Donald J. Trump took to the social media and wrote, "Meryl Streep, one of the most over-rated actresses in Hollywood, doesn't know me but attacked last night at the Golden Globes. She is a.....". Back home, Sonam Kapoor saw the said tweet and posted her comment on the social media. Referring to Donald J. Trump's statement about Meryl Streep, Sonam Kapoor, tweeted, "Okay india isn't in such a bad way... this person is a joker... at least our leader has a semblance of intelligence." Even though she did not name India's Prime Minister Narendra Modi anywhere, it was very obvious that Sonam Kapoor was referring to him.
On the professional front, Sonam Kapoor is busy with her chic-flick Veere Di Wedding, which is in its pre production stages now. Besides Sonam Kapoor, Veere Di Wedding also stars Kareena Kapoor Khan, Swara Bhaskar and Shikha Talsania in the lead roles. Veere Di Wedding is being directed by the talented Shashanka Ghosh, who had earlier directed Sonam Kapoor in Khoobsurat, which also starred Fawad Khan. Readers may recall that, Sonam Kapoor, in her own words had described Veere Di Wedding as feminism, new age and breaking boundaries.
Okay india isn't in such a bad way... this person is a joker... at least our leader has a semblance of intelligence. ???????? https://t.co/6FXVxKnT7m

— Sonam Kapoor (@sonamakapoor) January 9, 2017