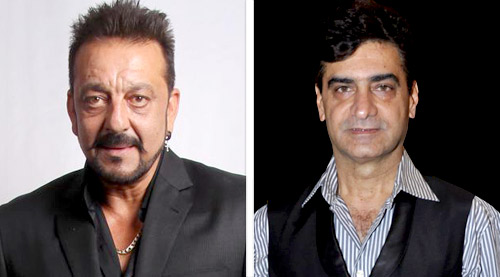 Sanjay Dutt is back in action and amidst several offers pouring in for the actor, he has chosen a few that he will start work on. In Magic Makers, an interactive show at #fame that connects the makers of a film with fans, director Indra Kumar recently announced the third installment of the Dhamaalseries with versatile actor, Sanjay Dutt. Indra Kumar said, "Many actors were keen to play the lead for the sequel of Double Dhamaal, but I was sure that if there is a sequel, then it will be with actor Sanjay Dutt only. I waited for over three years for him, and next year, I plan to direct Sanjay in the sequel which will definitely be a Total Dhamaal for viewers and his fans.
The filmmaker is all set for the release of Great Grand Masti, which is expected to hit the silver screen on July 22. Indra who received bouquets and brickbats in equal measure for the thriller-comedy film,Masti, said, "While in India people appreciate Hollywood films like Hangover, I thought why not make a film in Bollywood along similar lines. In Bollywood, an adult-comedy film is considered as a taboo. It is high time people grow up and learn to appreciate good films irrespective of the genre."
While Masti was not well-received by critics and many criticized the maker for the content of the film, Indra released Grand Masti after a hiatus of nine years. He said, "Post the release of Masti in 2004, I gave up on the idea of a sequel to the movie. However, one fine morning I woke up and realized that I was wrong and I should direct a sequel and that's how Grand Masti was released in 2013."
When quizzed on why actor Tusshar Kapoor, the co-producer of Great Grand Masti, was not considered for the upcoming film, he said, "There was no compulsion to cast him, and apart from Aftab, Vivek and Ritesh, there was no need for the fourth lead in the film." Meanwhile, the director is already on the lookout for the right cast for the sequel to Dil, which he plans to direct along with his daughter, Shweta Kumar.