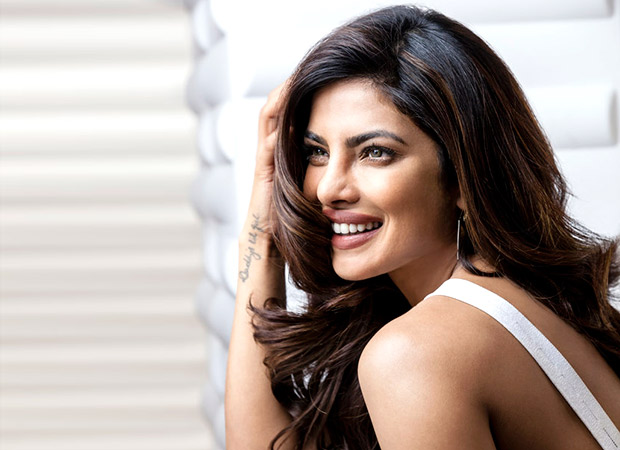 We all know how Deepika Padukone made sure to have a grand premiere in India for her Hollywood film xXx: Return Of Xander Cage. She also flew down the lead actor Vin Diesel for two days trip which was the biggest gift to the fans.
Priyanka Chopra will also be making her Hollywood movie debut this summer with Baywatch alongside Dwayne Johnson and Zac Efron, the actress has big plans for her debut movie. As the promotional tour marketing strategy is still being sorted out for Baywatch, Priyanka recently talked about her plans to get the cast to India.
In a candid conversation with a leading daily, Priyanka Chopra revealed that she is hoping to get the cast to India as they are planning to do a big promotional thing around the world and the cast and makers know how important India is to her. The conversations to include India in the tour are on but it is too early to say anything as the film is not going to release until May. So, marketing will only start a few months before that. But the wheels are in motion.
Talking about her plans and where she would take them in India, Priyanka Chopra informed that she speaks so much about India that the cast is curious about country. A couple of Priyanka's friends will be visiting India next year and she is sorting out their trip because she is their ambassador. Priyanka Chopra further added that she does not want Baywatch to just visit Mumbai. She has always told them that India is an experience and one has to be there at least a month. So, she wants to visit everywhere from North to South as things change with every state including the language, colours and clothes. So, they are very curious and most of them want to come down, but mostly they want to come when Priyanka will be in India as well. She wants them to experience the spirit of India and not just food and location. The reason the tourists come back to India is because of the spirit and the way people make them feel here. Priyanka wants the Baywatch cast to meet people and see how the people of India function as there is such a beautiful rhythmic method to our madness. There is music to the chaos.
When asked about who does the best Baywatch slow motion running between the lead actors Dwayne Johnson and Zac Efron, Priyanka's response was hilarious. She could not choose between the two boys as they both do it differently.  Reminiscing the day she was on set with them, she informed them that slow motion running and walking were the two things she did for a living. It is her job So, they needed to watch out.
Directed by Seth Gordon, Baywatch will hit the silver screen on May 26.