Divya Bharti, who was married to now popular producer Sajid Nadiadwala, left the film industry in shock on April 5, 1993. The actress, reportedly, fell off the balcony of her plush Versova residence and reports termed it as an accident. While the mystery behind her death still remains unsolved, the film industry faced an estimated loss of approx. Rs. 2 crore due to her demise.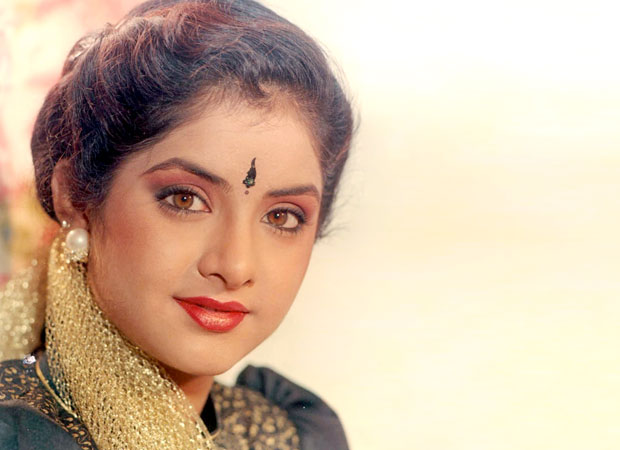 Divya Bharti, undoubtedly, was one of the top actresses of her times and had done popular films with many superstars. In fact, today's King Khan Shah Rukh Khan acted opposite her in two back-to-back films namely, Dil Aashana Hai and Deewana. With 11 releases to her credit in a span of 15 months, Divya was one of the most sought after actresses of her generation. So it didn't come as a surprise when the actress had many projects in the pipeline in 1993 when the incident happened.
The estimated loss Bollywood suffered due to the death of Divya Bharti was approximately Rs. 2 crores with at least five films suffering from her untimely demise. The incident left more than five film producers in a lurch with the status of their films in a dilemma. One amongst them was a Vicky Kumar film that was almost 70% complete. He had, in the past, expressed his concerns to a film magazine where he explained the quandary he was in. And he was also upset about the uncertainty and the possibility of finding a new heroine to shoot the film.
In a similar situation was Rahul Gupta who was producing the film
Kartavya
. This was another film that had to face a financial setback of approximately Rs. 20 to 25 lakhs after Divya's accidental death. It was the additional cost that was to be incurred by the filmmakers since they were required to sign a new heroine. Divya had completed two songs and scenes, with songs having a massive set-up. Also the actress' house was recreated in the suburban Mehboob studios in Mumbai for the film in February [1993] but the filmmakers had to change all of it after the incident. Eventually, Juhi Chawla took on her role in this action drama that released in 1995.
Yet another producer on the list was Anand. He had signed Divya along with Sunny Deol. However, his loss was lesser since she hadn't participated in a single schedule until the time of her demise. Co-incidentally, a few days before her death, a film of hers alongside Sunny Deol and Sanjay Dutt [even though as Sanjay's love interest] titled Kshatriya was released on March 23, 1993.
Raju Kothari, Guddu Dhanoa and Lalit Kapoor who had worked with Divya and Shah Rukh Khan in
Deewana
were keen on casting her once again. They had signed her for
Khota Sikka
. However, the makers were awaiting the arrival of Divya's manager Jatin to finalize the dates. But eventually, when he did arrive, it was for the actress' funeral. The film never saw the light of the day.
Divya Bharti was also signed for the much popular drama Laadla opposite Anil Kapoor. The actress had already completed 15 days of work. Had it not been Divya's demise, the much appreciated role of Sridevi as an ambitious businesswoman, albeit with grey shades, would have been portrayed by Bharti.
However, there were some films that were completed and remained to be a fond memory of the actress' final work. One amongst them was
Shatranj
. Directed by Aziz Sejawal, Divya had finished her share of the film but what was remaining was just dubbing. On the other hand, another film was
Rang
which featured her alongside Ayesha Jhulka and Kamal Sadanah. The actress had completed almost all the scenes except one song.
THE CO-INCIDENCES & AFTERMATH
A mysterious happening around the time of Divya's death was the suicide attempt by Jaya Prada that incidentally happened on April 3 the same year. Yes, one of the rarely known facts was that the popular actress Jaya Prada had attempted suicide with the overdose of sleeping pills. The incident was however easily dismissed with the actress claiming it as an accident. Jaya had then apparently stated that she was used to taking sleeping pills for relaxation. The actress maintained that she had by mistakenly taken an overdose not realizing the side effects. Jaya Prada was rushed to the hospital after the 'accident' happened at her husband Srikant Nahata's office.
Another incident had a Divya Bharti fan attempting suicide. Yes, after the actress' accident, the fan was so much under trauma of losing his favourite idol that he too attempted to kill himself after the incident. The Rajkot-based fan apparently consumed poison and had even shouted 'Divya I coming behind you' after her demise. He was obviously rushed to the hospital by his family members and fortunately, the doctors too managed to save his life. Many of the actress' fans took some drastic life-changing steps in their life after her demise. Such was her fan following!
BOLLYWOOD NEWS
Catch us for latest Bollywood News, Bollywood Movies update, Box office collection, New Movies Release & upcoming movies info only on Bollywood Hungama.