Yesterday popular TV funny Kapil Sharma fast became the talk of the town, overshadowing even the Salman Khan blackbuck poaching case, after he took to the micro blogging site unleashing a slew of offensive and abusive tweets. While the tweets first were aimed at one publication and scribe they later also encompassed the audience, as well as the system in general. However, within minutes of posting the questionable tweets, the same were deleted and another one claiming that his account was hacked was shared.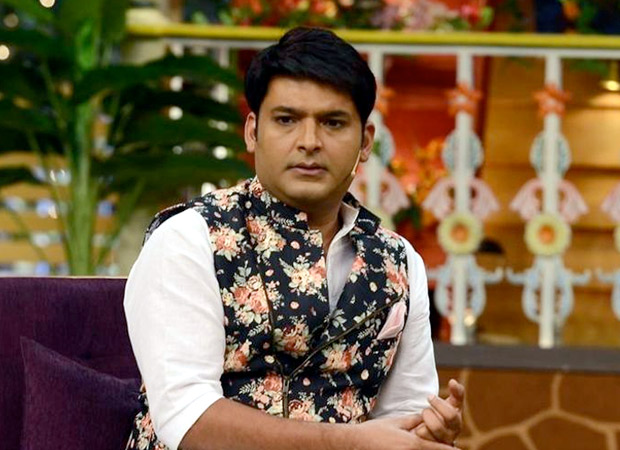 Given the medium Twitter is, people across the spectrum began to comment on the same. While a few started a tag that read #WeStandWithKapilSharma others took to the social networking site ridiculing him and calling him out for using profane language. Here are some of the responses from Twitter users that caught our attention.
Kapil Sharma first abused media
Then deleted tweet
Then abused people
Then deleted tweet
Then claimed his account got hacked, asked for forgiveness
Then deleted that account got hacked walla tweet too.

Legend.

— CHINKARA's WARRIOR (@SRKsWarrior1__) April 6, 2018
Dear Kapil Sharma,

U can't lie that easily in this internet world. You took 'U' turn, your tweets weren't ????

(According to Kapil Sharma SS- 2,3 are hacked tweets and 4 is not)#KapilSharma pic.twitter.com/hcs56TApyz

— SocialSaint (@isocialsaint) April 6, 2018
It's very easy to say my account has been hacked after tweeting nonsense by celebrities or politicians, They generally use these tactics to blame others
99.99% account has been hacked, but why are not they used a well secured password or security key
Kapil Sharma @KapilSharmaK9 pic.twitter.com/nTthcqzNiD

— Sunny ⭐???????? (@i_Sunny92) April 6, 2018
Kapil Sharma hurls extreme vulgarities at a reporter over phone, posts abusive tweets targeting him, then claims that his account was hacked, then admits that he had written all those tweets in anger.

Why do these rich industry wallas get away with everything so easily?

— Sonam Mahajan (@AsYouNotWish) April 6, 2018
Kapil Sharma with his Twitter account hacker's pic. pic.twitter.com/MAyRljpgqr

— Godman Chikna (@Madan_Chikna) April 6, 2018
Kapil Sharma's account wasn't hacked. He tweeted abuses but as He's a celebrity so chalta hai just like Mika Singh, Raghu Ram, Ajaz Khan. The guidelines of Behavior & Ethics are only for Common Citizens. Arrogance of Celebrities are above than Law & Nation. Incredible India !!

— Anshul Saxena (@AskAnshul) April 7, 2018
Apart from Twitter users, a few known personalities too joined in, though unlike others who either criticized Kapil or stood by him, they opted to position a rather neutral point of view:
Kapil Sharma's language with the journalist was despicable but also a sad reflection of his possible state of mind. The journalist in question is no ethical saint either. He has harassed many people, spun many malicious stories & has created stories with his misleading questions.

— Hansal Mehta (@mehtahansal) April 7, 2018
Indian comics. Don't take joy in sitting at base camp and watching Kapil Sharma stumble on the mountain top. His behaviour is for him to deal with. You rejoicing in that shit, that's a different thing altogether.

— Vir Das (@thevirdas) April 7, 2018
OK.
Heard that Kapil Sharma phone call.
It's filled with threats and abuse.
Telling a journalist: "Teri beti mere saath sona chahti hai maderchod", is not OK.
Maybe Kapil is going through depression.
That's hard.
Others have dealt with that too.
With more grace.
Not an excuse.

— Sorabh Pant (@hankypanty) April 7, 2018
Unpopular opinion but must be said: Clearly, Kapil Sharma is dealing with demons of his own. No one acts out like this intentionally. He seems to be going through a tough time mentally. You don't need to be kind to him if you don't want to, but do you really need to laugh at him?

— Nikhil Taneja (@tanejamainhoon) April 7, 2018
Hey @KapilSharmaK9 come hangout with us sometime we will teach you a little bit about dealing with criticizm & not threatening journalists...

— Kunal Kamra (@kunalkamra88) April 7, 2018
Respect for Kapil Sharma because most comics are on the receiving end of physical threats whereas he does the path breaking opposite.

— Tanmay Bhat (@thetanmay) April 6, 2018
Well @KapilSharmaK9 I want a public apology for abusing me or I am going to sue you till your gills. pic.twitter.com/9awiaTHpID

— Anurag Dixit (@bhootnath) April 6, 2018
BOLLYWOOD NEWS
Catch us for latest Bollywood News, New Bollywood Movies update, Box office collection, New Movies Release , Bollywood News Hindi, Entertainment News, Bollywood News Today & upcoming movies 2020 and stay updated with latest hindi movies only on Bollywood Hungama.