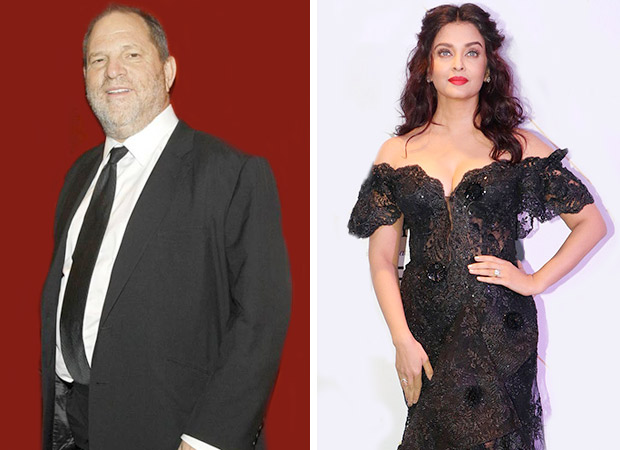 Till last month, Harvey Weinstein was a respected name in Hollywood. He and his brother run the respected The Weinstein Company and he has been a part of significant films like Shakespeare In Love, Gangs Of New York, Pulp Fiction, Good Will Hunting, The Lord Of The Rings Series, Kill Bill etc to name a few. But few days ago, it came to light that Harvey Weinstein has been accused of sexually harassing and raping several women. Soon, Kate Beckinsale, Angelina Jolie, Ashley Judd, Gwyneth Paltrow and many such popular actresses came forwarded and confirmed that even they have been sexually harassed by him. Ben Affleck, Colin Firth, George Clooney, Benedict Cumberbatch, Leonardo DiCaprio, Mark Ruffalo, Meryl Streep, Kate Winslet, Jessica Chastain, Jennifer Lawrence, Judi Dench, AOctavia Spencer, Patricia Arquette, Julianne Moore etc also spoke and condemned Harvey Weinstein.
And now it has been revealed that Harvey Weinstein also had his eyes on an Indian actress. The actress is none other than Aishwarya Rai Bachchan, who has worked in Hollywood in films like The Last Legion and The Pink Panther 2. Simone Sheffield, who was the manager of the actress, revealed that she found it 'comical' how Harvey Weinstein tried hard to get Aishwarya alone. According to her, Harvey told her to leave the meeting numerous times and she politely declined each time. Once he asked her what should he do to get Aishwarya alone and she replied 'kiss my black a**'. Simone Sheffield then added that once she and Aishwarya Rai Bachchan returned to the hotel, she sent a steel pig trough filled with Diet Coke as a thank you gift for the meeting.
Simone Sheffield also added that Harvey Weinstein threatened her and said that he would put her out of business. She revealed that what she said to him can't be given in print and signed off by saying that she never gave him the opportunity to 'even breathe on my client'.
With so many Hollywood actresses coming forward and talking about the harassment they suffered at the hands of Harvey Weinstein, it remains to be seen now if Aishwarya Rai Bachchan will follow in their footsteps and do the same.