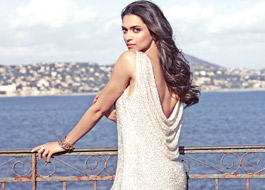 The very moment anyone mentions of the name 'Deepika Padukone', what appears before our eyes is an exceptionally talented actress who has delivered some of the most memorable performances that Bollywood has ever witnessed.


According to Bollywood Hungama's reliable sources, Deepika Padukone is now all set to be the brand ambassador of the personal grooming major Gillette's Venus range of products.


The official announcement of the same is awaited.