Sanju stayed reasonably steady in the week gone by as its overall score currently stands at Rs. 337.46 crore. It did grow over the weekend again and then sustained during the weekdays to keep bringing in some moolah.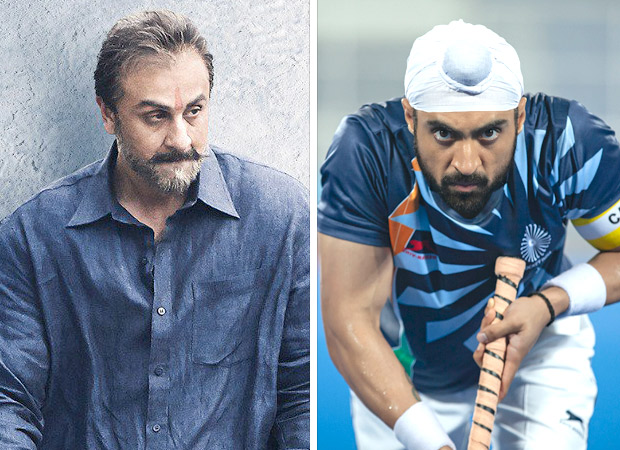 The film is now in breathing distance of PK [Rs. 340.8 crore] and Tiger Zinda Hai [Rs. 339.25 crore]. These milestones should be surpassed in the current week and once that happens, Sanju will emerge as the biggest grosser ever of Rajkumar Hirani. This isn't all as an even bigger feat awaits the film. Dangal is the biggest ever Bollywood grosser at Rs. 387.38 crore and Sanju would be next only to that. All Time Blockbuster.
Other Hindi release in the running, Soorma, did slowdown in the second week. The film was quite ordinary and the numbers primarily came from up North. The Shaad Ali film currently stands at Rs. 28.26 crore and in the process has managed to just about edge past the lifetime total of Diljit Dosanjh's Phillauri [Rs. 27 crore].
The sports drama would wrap up around the Rs. 30 crore mark and is basically a coverage affair. For Shaad Ali though the film is a bit of a relief since his OK Jaanu had folded up at Rs. 23.64 crore. Now Soorma has done slightly better. That said, the story did have potential to take the film towards the Rs. 50 crore total and in that perspective it has been a missed opportunity for all involved.