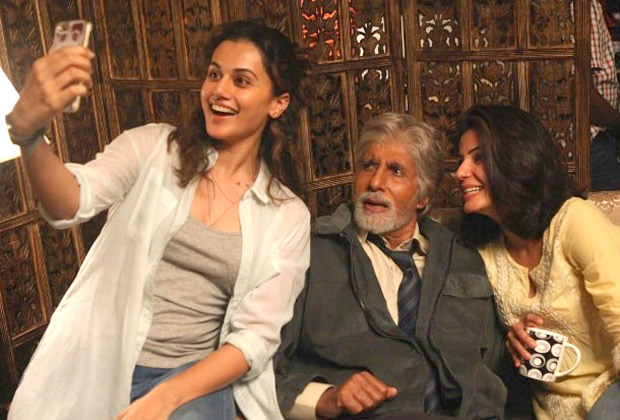 The courtroom drama Pink, directed by Aniruddha Roy Chowdhury, starring Amitabh Bachchan, Taapsee Pannu released last week. The film, which sensitively deals with the subject of harassment of women, opened to rave reviews and positive word of mouth which translated into amazing collections at the box office.
Day 8 [2nd Friday] report as follows
U.S.A box office: 94,402 USD [62.97 lacs] from 67 screens.
Australia box office: 10,824 USD [7.22 lacs] from 13 screens.
U.K. box office: 6,193 USD [4.13 lacs] from 12 screens.
New Zealand box office: 3,293 USD [2.19 lacs] from 4 screens.
Day 9 [2nd Saturday] report as follows
Australia box office: 11,337 USD [75.63 lacs] from 13 screens. [+4.73% from Day 8]
U.K. box office: 7,027 USD [4.68 lacs] from 9 screens. [+13.46% from Day 8]
New Zealand box office: 5,284 USD [3.52 lacs] from 6 screens. [+66.53% from Day 8]