2018 has been an incredible year. Absolutely. No two opinions about it. The number of successes in 2018 outnumber the successful movies released in the previous year/s, during this period [January to August].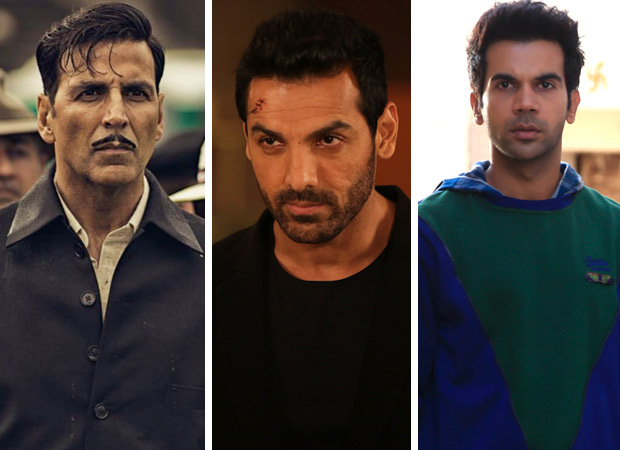 August alone witnessed three successes: GOLD, SATYAMEVA JAYATE and STREE. The stupendous business of the horror-comedy, STREE, has given a zor ka jhatka to the industry, in a positive way of course. Most importantly, it has given Mumbai-based producers one more genre to opt for: horror-humour.
STREE - like SONU KE TITU KI SWEETY and RAAZI - has instilled hope and brought abundant cheer to those who are in the process of making mid-sized movies. Sure, there are few more mid-sized titles that hit the bull's eye in 2018, but these three films are the front runners in that space, in my opinion. The return on investment - the theatrical revenue specifically - is truly eye popping.
STREE wasn't expected to be a lambe race ka ghoda, prior to its release. No one - not even its producer Dinesh Vijan, I am sure - expected it to be such a sensational hit. Everyone hopes and prays that the BO gods shower their blessings on their movies, but, in this case, it's raining moolah. The business is simply unstoppable.
Incidentally, STREE was not a solo release [YAMLA PAGLA DEEWANA PHIR SE released on the same day]. Nor was it timed during holidays/festivals. That makes its success special. Ditto for SONU KE TITU KI SWEETY and RAAZI.
Two or more films clashing in a week will be a norm henceforth. Brace yourself for this reality. There is always this nagging thought that the clashes will erode the initial business of those films, but with limited Fridays in a calendar year on one hand and a heavy flow of movies on the other side, the producers don't really have a choice, frankly.
I also feel that the clashes will help expand the marketplace, if the movies in question find appreciation. Recall the opening day business of GOLD and SATYAMEVA JAYATE. The *combined business* on Day 1 [Independence Day] was a humongous Rs 45 cr+. Earlier, when BAAHUBALI and BAJRANGI BHAIJAAN were released in quick succession, the business had only grown thanks to these two incredible films.