From PADMAAVAT to SANJU, the first six months of 2018 have been truly remarkable. So many success stories... Such diverse content finding acceptance... Most importantly, the audience is back in theatres... It just can't get better.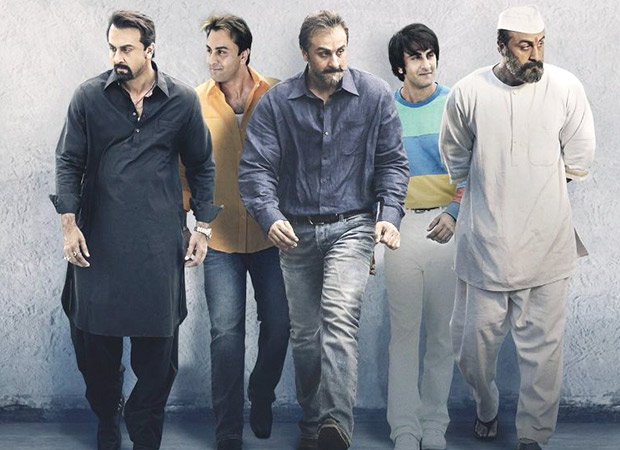 Let me focus on SANJU, the flavour of the season...
Rajkumar Hirani carries a huge responsibility on his shoulders. Like I observed in one of my earlier writings, if you continue setting new benchmarks, you need to live up to the humongous expectations in your forthcoming film as well. It has to be one [or more] step forward.
Hirani has directed four movies [prior to SANJU] and all four had set the cash registers jingling [mind you, they weren't ordinary successes]. 3 IDIOTS started Rs. 200 cr Club, while PK was the founder of Rs. 300 cr Club. Hirani is labelled 'Hit Machine' and rightly so... the tag fits him like a glove.
SANJU is the first biopic in Hirani's enviable repertoire. The talented raconteur has collaborated with Dutt in MUNNABHAI MBBS, LAGE RAHO MUNNABHAI and PK [Dutt had a cameo in PK]. I distinctly remember — this was much after PK release — a section of the industry was doubtful when Hirani and Vidhu Vinod Chopra announced a biopic on Dutt's life.
Will Hirani glorify Dutt? Will Ranbir Kapoor look the part? Will SANJU find acceptance from the paying public? Will it work at the ticket windows? Questions and more questions continued to haunt the biopic before it actually went on floors.
The audience mandate is crystal clear now and it tilts heavily in Hirani's favour. As I write this, SANJU is on the threshold of Rs. 200 cr Club and if it maintains the strong trend in Week 2, it may soon be knocking on Rs. 300 cr Club. My distributor-friends are of the opinion that it has the potential to emerge the highest grosser of Hindi cinema, after BAAHUBALI 2. That, in my humble opinion, is a bit too early to guesstimate, but, like I always say, boxoffice can be very unpredictable and SANJU may spring a big surprise.
SANJU is the 'comeback vehicle' for this supremely talented actor named Ranbir Kapoor. There's no denying that he's an incredible talent, but, fortunately or unfortunately, you are known by your last Friday here. Hit hain to fit hain, that's the mantra everyone follows in this cut-throat, competitive industry. SANJU is a bonafide Blockbuster and Ranbir is winning laurels and accolades for his bravura act. He's back and how!
There's a lovely, meaningful song in the film that goes 'Kar har maidaan fateh'. This song [one of my favourites] resonates as I pen this piece. Indeed, Hirani and Ranbir have emerged victorious [fateh] in this journey called SANJU.