"Apni kursi ki peti baandh lo". When SRK delivered this line, little did anyone realise he was hinting at the BO Tsunami that the world will witness after the release of PATHAAN.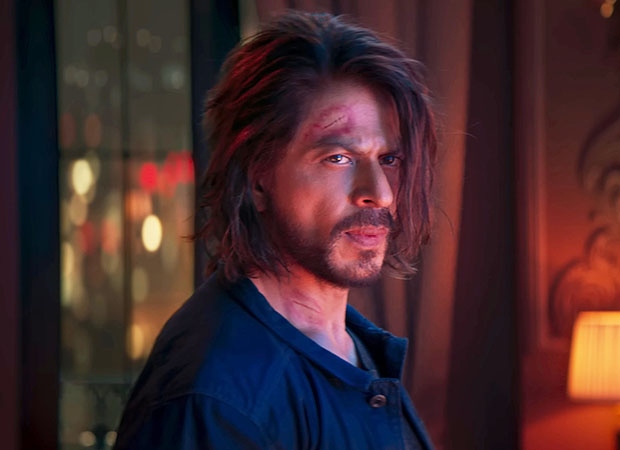 Similarly, when he thundered "zinda hoon" [at the start of the film], he wasn't talking about his on-screen character, I think. Today, when I look at the smiles, hope, positivity and confidence within the industry, I realise, the biz of Hindi films is very much alive and kicking. Yes, SRK zinda hain, YRF zinda hain, Hindi film industry zinda hain.
The 'obituaries' have stopped after PATHAAN.
A section of the media had written off YRF and Hindi film industry after a disastrous 2022. The South film industry has invaded, one kept reading on social media and publications regularly. PATHAAN has brought the ailing Hindi film industry out of ICU.
Just one Friday is enough to change public opinion and perception. PATHAAN did it on a Wednesday [midweek release]. And the celebrations haven't stopped at the BO after Day 1 or an extended 5-day opening weekend or an extended 9-day Week 1.
PATHAAN is rewriting record books in India as well as in the international arena. The biz, frankly, is an eye-opener. A new benchmark has been set and every forthcoming biggie from the Hindi film industry will now be compared with PATHAAN. Of course, no one is expecting every film to hit ₹ 57 cr or ₹ 70 cr on Day 1 or Day 2, respectively, but PATHAAN has shown the way forward. The numbers are very much achievable.
As I pen this piece, PATHAAN has already crossed the *lifetime biz* of WAR, which, incidentally, was also directed by Siddharth Anand, the director of PATHAAN. And also, TIGER ZINDA HAI - Yash Raj's highest grossing film in India. Most importantly, PATHAAN is the highest grossing film of YRF's Spy Universe. PATHAAN is perched on the throne today.
At a recent press meet, SRK made a striking statement that he has forgotten the last 4 years of his life in mere 4 days. The past 9 days, as I write this, has also changed the Hindi film industry for better and PATHAAN is solely responsible for it.
Just last year, one kept reading of several reputed names taking the digital route for their films, but YRF didn't budge despite lucrative offers from digital platforms. Aditya Chopra stood firm, he released his films in theatres, not deterred by the tepid response to his last few films at the BO. He never got tempted by lucrative deals offered by the streaming giants. Today, he is laughing all the way to the bank.
As for SRK, those who wrote him off after a string of failures, must be singing a different tune nowadays. The King is back and the throne rightfully belongs to him.
PS: YRF's DDLJ - released in 1995 - catapulted SRK to superstardom. The film - which marked Aditya Chopra's directorial debut - is still playing at the iconic Maratha Mandir theatre in Mumbai. 28 years later, SRK has reclaimed the top spot with PATHAAN. Coincidentally, PATHAAN too is running to packed houses at Maratha Mandir.