Hrishikesh Mukherjee - who attempted more than 40 films in his illustrious career [some of them starred the biggest names in showbiz then] - would strike a wonderful balance between realism and fiction. His movies were in stark contrast to the soaked-in-masala multi-starrers attempted then.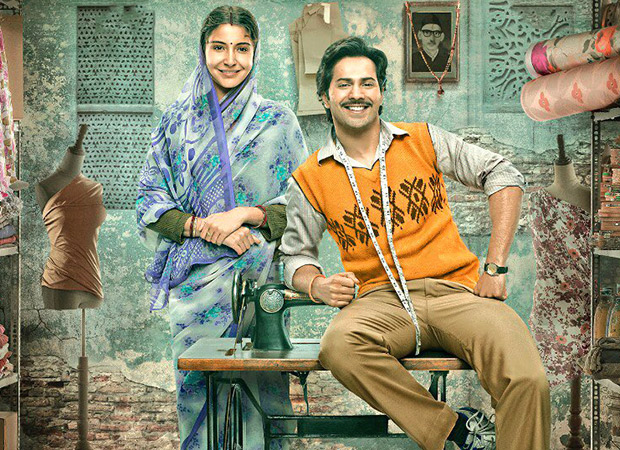 Hrishi da - as he was affectionately called - would project the middle class ethos with emphasis on emotions and that was one of the prime reasons why his films resonated with every strata of audience then and remain fresh to this date. I strong feel, emotions don't have an expiry date, like some genres do.
I felt the same when I watched DUM LAGA KE HAISHA earlier and SUI DHAAGA last week. Both helmed by Sharat Katariya and backed by Yash Raj Films. Both set in the heartland, depict the middle class environ, project the struggles of common people and depict characters one can relate to or identify with. Most importantly, both have a strong undercurrent of emotions. These films brought back memories of Hrishi da's movies.
Going back, everyone knew SUI DHAAGA wouldn't embark on a flying start at the ticket windows, like an ABCD-2 or JUDWAA-2 did. And to expect a solid advance booking for the middle of the road, content-driven cinema is foolhardy. This genre relies on word of mouth and if its target audience takes to the film, there's no stopping it.
Every actor - at some point in his/her career - is drawn to scripts that give him/her scope to rise beyond the stereotype. Right from Ashok Kumar, Dilip Kumar, Raj Kapoor, Dev Anand, Dharmendra, Rajesh Khanna and Amitabh Bachchan to Shah Rukh Khan, Salman Khan, Akshay Kumar and Ranbir Kapoor, every actor has worked in projects that compel them to step out of the comfort zone. SUI DHAAGA is no different.
I admire the courage of Varun Dhawan and Anushka Sharma to swim against the tide. It's important for an actor to grow, to do different kinds of cinema, to revisit characters they may have met in real life or heard of, to help tap the hitherto untapped talent that lays dormant within them. When popular names - who can do the usual, mundane stuff without much effort - agree to do a project like SUI DHAAGA, it speaks of their commitment to the craft, their honesty towards their profession.
SUI DHAAGA has cost Rs 35 cr to make, while an additional Rs 10 cr has been invested on P & A. It's not a massive amount to recover [Rs 45 cr] since Yash Raj has already recovered a big chunk of investment from Satellite and in film placements. The digital rights will fetch a substantial amount too, while the theatrical business - the barometer for success - is more than lucrative. The big holiday on Tuesday was akin to a big bonus for the film.
2018 is an eventful year. Films with strong content are being embraced warmly by moviegoers and the success of SUI DHAAGA reaffirms the fact that well-made films will always find an audience.