It's achhe din for the Hindi film industry. Two money spinners in two consecutive weeks — CHHICHHORE and DREAM GIRL  — definitely calls for celebration. Honestly speaking, 2019 has been a glorious year for Bollywood. The volume of business has increased and so have the number of successes.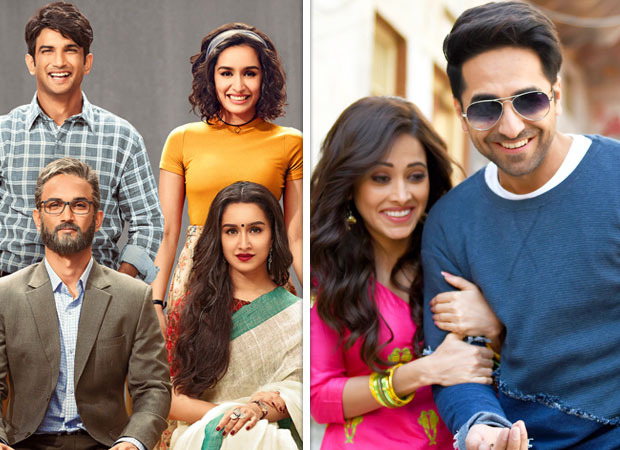 What calls for celebration is the fact that both, CHHICHHORE and DREAM GIRL, are mid-range films that don't have a heavy price tag attached to them. Additionally, the two films have appealed to the PAN India audience, which is heartening indeed.
Most importantly, CHHICHHORE and DREAM GIRL are non-holiday releases. While most of our big-budget films, starring senior actors, are in a tearing hurry to book festival dates / public holidays, these two films, besides URI, TOTAL DHAMAAL, LUKA CHUPPI, BADLA, DE DE PYAAR DE, KABIR SINGH, ARTICLE 15, SUPER 30 and SAAHO [Hindi version], were timed during non-holidays. That's not all, AVENGERS ENDGAME — the highest grossing Hollywood film to date — also arrived on a non-holiday and set new benchmarks at the BO.
Moral of the story: Concentrate on content that appeals to the PAN India audience. Also, entertainment, entertainment and entertainment drives audiences to movie halls in hordes. And — this is important — keep tickets affordable / nominal for audience to enjoy the cinema-going experience.
That brings me back to the content that has worked this year. If you glance at the success stories, you will realise that no particular genre dominated the marketplace this year. Right from URI — the first Blockbuster of 2019 — to CHHICHHORE and DREAM GIRL more recently, the moviegoers have warmly embraced diverse genres, not limiting themselves to hardcore masala films or romantic movies.
The successful films will only encourage storytellers to go that extra mile and deliver content that the desi audience relishes.