Boxoffice is so unpredictable. URI and KABIR SINGH are shining examples of this statement. Like URI, the overwhelming success of KABIR SINGH has left the industry shocked and stunned. All calculations have gone for a toss.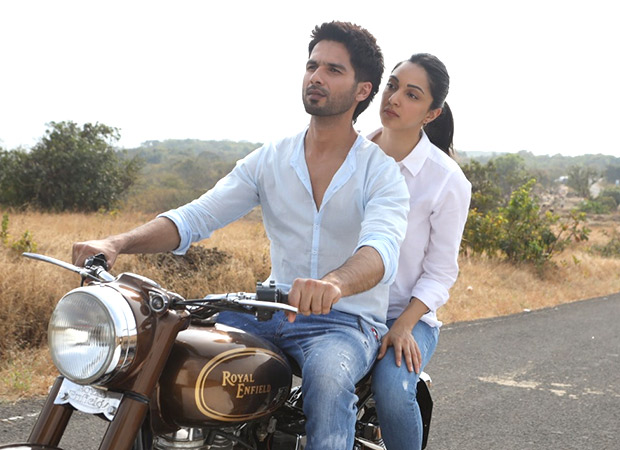 KABIR SINGH is a game changer. Would like to repeat what I tweeted some days back:
* Non-holiday release
* A certification [#CBFC]
* Normal ticket pricing [not enhanced rates]
* Released during cricket matches [#CWC19]
* Scathing reviews/criticism
Despite the above-mentioned 'speed breakers', KABIR SINGH is having a record run at the BO. Point to be noted: KABIR SINGH wasn't released in 4000+ screens, like most event films. Yet, the trending is comparable with an event film released in the past.
KABIR SINGH crossed Rs 100 cr on Day 5 [Tuesday] and that speaks of its stamina at the ticket windows. Will it cross Rs 200 cr? The magical number is well within its reach. The day-wise trending is superb and I foresee an uninterrupted run for the next few weeks, despite the constant flow of new films.
What has really caught the industry off guard is its glorious run in Tier-2 and Tier-3 cities. Initially, a section of the film industry was of the opinion that KABIR SINGH would appeal more to the urban audience and the business from metros would take it forward. However, the business beyond metros is exceptional too. Day 5 has amassed a higher figure/at par with Day 1 at several places, which says it all.
Additionally, KABIR SINGH is already attracting repeat audiences, which is a rarity in today's times. The youth in particular has embraced the film and it is this segment of moviegoing audience that's playing a key role in driving its business to greater glories.
The question is, will KABIR SINGH surpass the *lifetime business* of URI and emerge the highest grossing film of 2019 [so far]? Yes, that's a strong possibility. URI was unstoppable at the BO for several weeks and if KABIR SINGH continues to trend similarly, the target set by URI [Rs 245 cr+] will be achievable.
What's noteworthy is that the highest grossers of 2019 — URI and KABIR SINGH [en route] — are directed by first-time directors [Aditya Dhar and Sandeep Reddy Vanga, respectively]. Sure, Sandeep had directed the Telugu version [ARJUN REDDY], but, with KABIR SINGH, he was walking into a new territory and talking to an all-new audience for the first time.
Much like Vijay Deverakonda, who got a massive hit in ARJUN REDDY and multiplied his fan following subsequently, Shahid Kapoor has consolidated and cemented his status after KABIR SINGH. Agreed, the actor had won immense praise for his work in the past, but the Blockbuster run of KABIR SINGH is a turning point, a breakthrough in his career.