It was a depressing Diwali for Yash Raj Films as well as the film fraternity, last year. THUGS OF HINDOSTAN - the hugely awaited biggie from YRF - tanked at the BO, after setting new benchmarks for Hindi films on its opening day. Naturally, the disastrous result sent ripples across the length and breadth of the industry.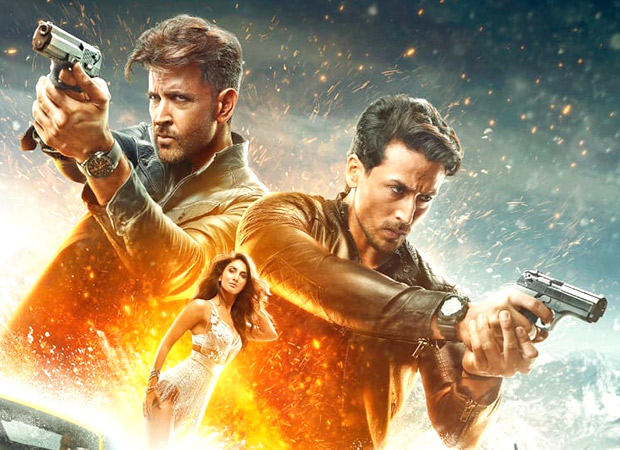 A backbreaking flop affects everyone — right from its producers, distributors, exhibitors to the actors and everyone associated with the film. Conversely, a hit film changes everything overnight. Most importantly, there's renewed confidence to explore newer possibilities and collaborations, plan major projects, start mid-range films, experiment with stories, cast new talents et al.
But let's get one thing straight: Tent pole / event / big ticket films are a must. They get the numbers. They drive the audience [in hordes] to movie halls. They contribute to ticket sales and footfalls. They infuse confidence in the financial sector. Also, they pave way for mid-range and metro-centric films, in the process [every production house, every Studio will vouch for this statement].
Importantly, the biggies cultivate / foster the cinema-going habit, which is pivotal these days, since the digital medium is strengthening its roots in India.
WAR - with a massive budget [Rs 170 cr; COP: Rs 150 cr, including talent fees + P&A: Rs 20 cr] - has boost the morale of the production house [YRF] as well as the distribution and exhibition sectors. 2019 has been a fantastic year for Bollywood and the super success of WAR reiterates the fact that well made biggies - targeted at PAN India audience - will always be embraced warmly by the paying public.
WAR has hit triple century [combined Nett BOC from all three versions], a feat very few Hindi films have attained in the past. In fact, WAR has breached the lifetime business of Hrithik, Tiger and director Siddharth Anand's previous movies and emerged their highest grossing film to date. The stakes were high, but the gamble has paid off.
The recoveries from non-theatrical avenues [satellite and digital rights] is humongous, besides the revenue generated from India and Overseas theatrical. Yash Raj and Hrithik are in a profit sharing deal this time, which means the actor as well as the production house will be laughing all the way to the bank.
Expecting YRF to green light WAR-2 soon.