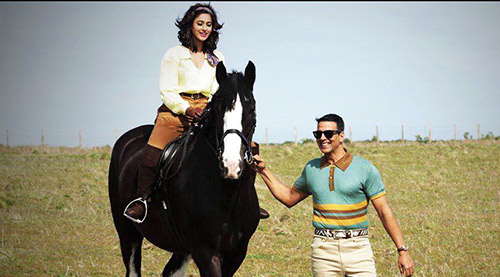 Rustom is a Superhit!
The film has done superb business not just during the weekend but also the weekdays, and that has spelt great success for all involved with it. It was always a given that Rakhi holiday would result in increase of footfalls for the film and this is what happened when around 8.62 crore more came in. As a result, the film has now come close to the 90.90 crore mark which is simply fabulous.
Meanwhile, there are other records that the Akshay Kumar starrer is setting. After going past the lifetime collections of Baaghi, Neerja, Kapoor & Sons and Dishoom in 6 days flat, the film has now gone past the lifetime collections of Fan [85 crore] too in a matter of one week. That pretty much tells the tale.
The film is now Akshay Kumar's career best in terms of first week collections. As a matter of fact, it is now on course to break further records, and the first in sight is Housefull 3 lifetime [109 crore]. This record is set to be history by Sunday itself. The next challenge for the film is Airlift [129 crore] and it is now a matter of time before that number is crossed as well.
Will this Tinu Suresh Desai directed film turn out to be Akshay Kumar's biggest grosser ever? Well, Rowdy Rathore had collected 133 crore back then and the countdown has already begun. The film's makers [Zee Studios and KriArj Entertainment] would indeed be keeping their fingers crossed for the big feat.