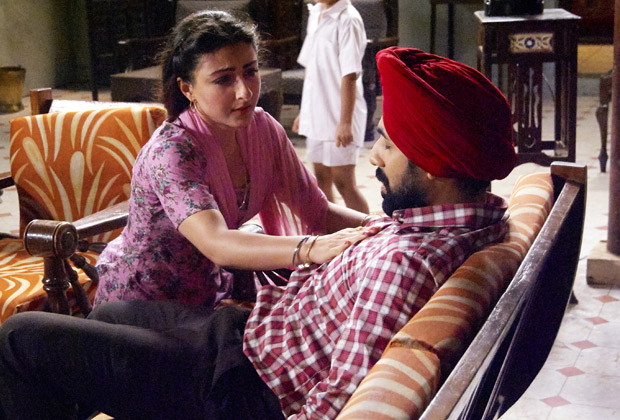 This week, there are as many as five new Bollywood films running across the country. As is a known fact, none of these is doing well at the box office and have added on to the list of flops and disasters. One can only hope that situation is tad better for the coming week, what with five new Bollywood releases and one dubbed release vying for audience's attention.
31st October, 1:13:7 - Ek Tera Saath, My Father Iqbal, Love Day, Gandhigiri and Final Cut of Director are those half a dozen films which are arriving on a single day and that means catastrophe in the waiting for many of these. After all, one can't expect audiences to have a dekko at each one of these and it is a gamble where producers are staring at a very low probability of hitting the bull's eye. Especially so when even a solo release gets rejected in a jiffy if not liked, recent example being Mirzya which was released with a huge advantage of three open weeks ahead of it.
Even though that film was a high profile launch of a star son with an acclaimed director, audiences didn't care and theaters were running empty. While back then the film struggled to complete a week in theaters, one can well imagine the situation where six films are arriving, most of them sans any publicity whatsoever and none really boasting of any star power.
Out of these six films, the only one which has been in news to a certain extent is 31st October. Its promo did fetch some kind of attention and even though the follow through has not really been hyped much, one expects the Soha Ali Khan and Vir Das starrer to fetch the best numbers amongst all.