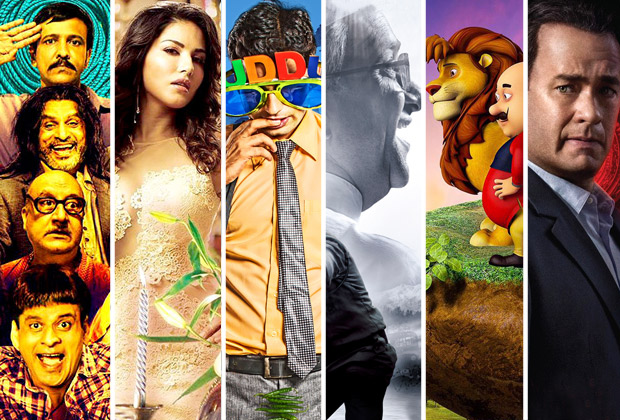 Today marks the start of yet another weekend when as many as half a dozen films are releasing together. These are Saat Uchakkey, Beiimaan Love, Fuddu, Anna, Motu Patlu - King Of Kings and Hollywood release Inferno. First three in this list are delayed releases, the remaining two have hardly seen any publicity coming their way and the last in line is the one that would actually have the best collections of them all (albeit strictly in relative terms) due to presence of Tom Hanks and Irrfan Khan.
Saat Uchakkey has Manoj Bajpayee leading the cast and could turn out to be the best bet amongst the Hindi releases as the rustic content may find audience up North. The word of mouth and critical acclaim would have to be quick and fast. Beiimaan Love has Sunny Leone as the star attraction along with Rajneish Duggall but is clearly one of the least promoted films of Sunny. Fuddu loses the battle at the title stage itself and the dull promo doesn't help the cause either. Anna is a biopic but the Anna Hazare wave which was apparent three-four years back is missing today. Motu Patlu - King Of Kings could work with kids.
Each of these Hindi films has managed just 2-3 shows at maximum in the multiplexes where they are being released. Moreover, they have M.S. Dhoni - The Untold Story to contend with as well which is still running at maximum number of shows. Moreover, they just have a week for themselves as only one or two may actually move on well into the second week, considering there are three-four new releases next week as well.
Some things never change!