The winning streak continues!
The winning streak continues... 2018 is emerging a momentous year, indeed. It seems like a dream to me. A beautiful dream that I genuinely wish doesn't end.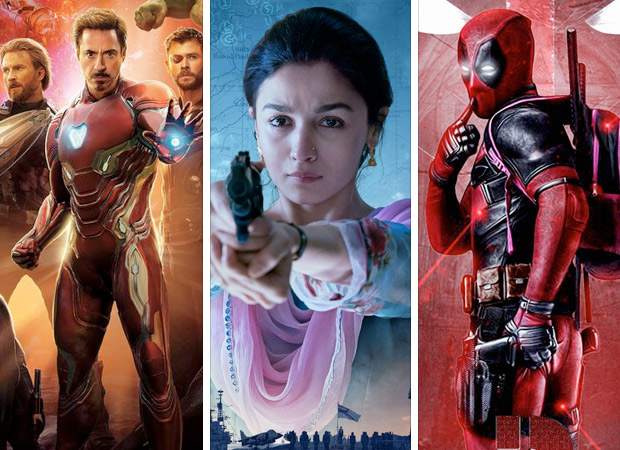 The number of successes in the first five months has come as a shot in the arm for the industry after a disastrous 2017. It's a huge relief, frankly. Good films are working... sorry, let me change that slightly. Good *content* is working. No film can sustain on hype alone. Hype, or marketing strategies, can attract footfalls on Day 1. Subsequently, the content talks.
While the first quarter of 2018 had its share of successful films, the second quarter has also brought abundant cheer. BAAGHI-2, which opened on 30 March 2018, fetched an astounding start and the first few weeks of April had everyone loving the roar of the young Tiger at the BO.
The much-awaited Hollywood biggie, AVENGERS INFINITY WAR, set new benchmarks at the Indian BO. It dethroned THE JUNGLE BOOK - the highest grossing Hollywood film in India - and also cruised past the 200 cr mark in the domestic arena, a proud moment for Hollywood movies. The latest instalment in the AVENGERS series also made people realise that Hollywood films - the event ones, especially - shouldn't be taken lightly.
102 NOT OUT, which starred the two icons, saw its target audience - families - patronising the film. Much like HICHKI, which released in the first quarter. The two films have done over 45 cr biz and there's a strong possibility that 102 NOT OUT may surpass the 50 cr mark in days to come. That's a wonderful achievement!
RAAZI has proved, for the umpteenth time, content is king. The film has worked on so many levels - edge of the seat moments in the screenplay, Meghna Gulzar's brilliant handling of the subject material and bravura performances by the key cast. Alia, in particular, deserves brownie points for giving the film the required sheen with her presence and stunning portrayal of a spy. No wonder, the film is unshakeable at the ticket windows.
The new release, DEADPOOL-2, has kept the Hollywood flag flying high. The Top 5 openers of 2018 [Day 1 biz; Hindi and Hollywood films] feature two Hollywood movies - AVENGERS INFINITY WAR and DEADPOOL-2. That says it all. Hollywood films are no longer relegated to metros today. The avid moviegoers in Tier 2 and Tier 3 centres are equally aware of the angrezi superheroes. And the fantastic business of these two films clearly indicates that the audience is in no mood to settle for anything inferior after they have relished the best of Hollywood.
It's just five months and we have witnessed a spate of successful films. There's more to follow in the forthcoming weeks. Picture abhi baaki hain!