Till a few monsoons ago, several film-makers hardly focused on the revenue accrued from international markets. Overseas, generally speaking, was considered a territory dominated by Khans [and select production houses, of course]. Also, the day-wise BO data of Indian films - beyond a *few* international markets - was never out in the open.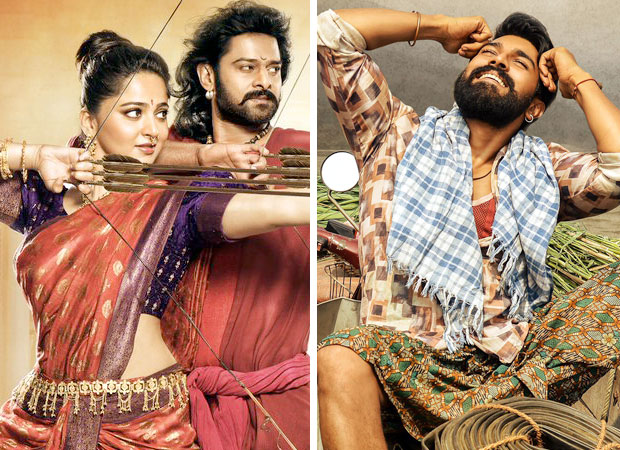 The international BO data [of several countries] is in public domain today and I am sure, the industry has woken up to the enormous potential that the Overseas territory has to offer, if the moviegoers embrace the film with enthusiasm.
Sample this... DANGAL, SECRET SUPERSTAR and BAJRANGI BHAIJAAN amassed a big, fat total in China. It will be interesting to see how HINDI MEDIUM fares eventually... BAAHUBALI-2 [all versions] was a game changer across the globe, but what caught everyone's attention was the fact that the second instalment did over $ 20 million in North America alone. A few weeks ago, it created ripples at Japan BO... More recently, PADMAAVAT emerged a money spinner in North America and a record-smasher in Australia and New Zealand, besides emerging a winner in other countries too.
Not just Hindi films, Punjabi films are making waves internationally as well. Diljit Dosanjh's SAJJAN SINGH RANGROOT is faring very well Overseas, having crossed $ 700,000 in Canada and A$ 500,000 in Australia… Ram Charan's Telugu film RANGASTHALAM is remarkable in USA [has crossed US$ 3 million, as I pen this piece]. However, its business in Australia has come as a big [pleasant] surprise. Besides Hindi films, Punjabi films have always dominated Australia BO for a while now. RANGASTHALAM, released two Fridays back, hit the No 2 spot [Top 5 2018 - opening weekend biz], thus catching everyone unawares... A few months ago, the Tamil biggie MERSAL, starring Vijay, did superb business internationally... There are many more accomplishments, frankly.
The crux of the matter is, good content will always find takers. Content is king and the moviegoing audience are the king makers. There's an audience out there that's keen to lap up good content [all languages] and its time our producers/Studios explore the options aggressively, beyond the domestic theatrical market.