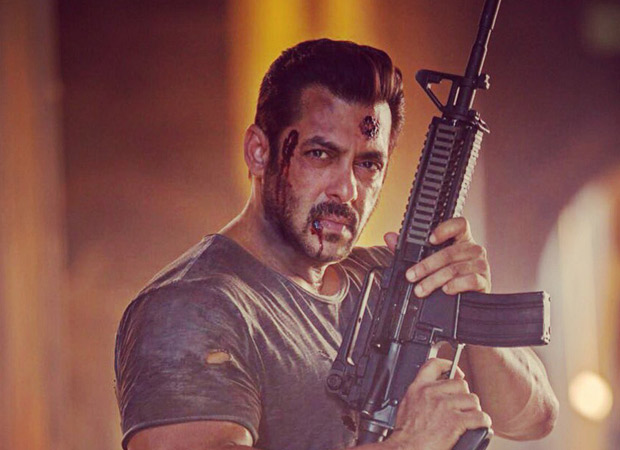 Tiger continues to roar! Let's look at its achievements before I continue further...
1. TIGER ZINDA HAI has crossed Rs 300 cr in the domestic market [NettBOC], surpassing the *lifetime business* of SULTAN and is now eyeing the *lifetime business* of BAJRANGI BHAIJAAN. It's the fifth highest grosser of Hindi cinema.
2. TIGER ZINDA HAI is the second highest grosser of 2017, after BAAHUBALI-2 [Hindi].
3.  TIGER ZINDA HAI is the highest grosser of Yash Raj, surpassing the *lifetime business* of SULTAN in the domestic arena.
4. Last but not the least, it's a moment of pride for director Ali Abbas Zafar who has two films in the Rs 300 cr Club: SULTAN and TIGER ZINDA HAI.
Indeed, 2017 has concluded and 2018 has commenced on a joyous note. Yash Raj's third outing with Salman Khan is a bonafide Blockbuster.
Does the super success of TIGER ZINDA HAI come as a surprise? Not really! I genuinely feel Salman Khan is competing with himself. Sure, TUBELIGHT was a speed breaker - it failed to live up to the mammoth expectations - but the electrifying start and the roaring success of TIGER ZINDA HAI reiterates the fact that Salman is the Pied Piper of Boxoffice. Also, the audience loved him in the action avtaar as he gunned down the enemy and bulldozed his opponents.
The question is, will TIGER ZINDA HAI cruise past the lifetime business of PK, which ranks third in the list of highest grossers of Hindi cinema? Too early to comment, frankly. TIGER ZINDA HAI has enjoyed an uninterrupted run, unchallenged by any major Hindi film for three whole weeks. However, the forthcoming Friday will witness a plethora of new film releases and these may take away a substantial number of screens and shows at cineplexes across India. It will be interesting to see how TIGER ZINDA HAI scores at the ticket window, especially in the forthcoming weekend.
Salman and Aamir are well ensconced in the Rs 300 cr Club, while the dubbed Hindi version of BAAHUBALI-2 is perched majestically on the throne, occupying the No 1 spot. The sensational business of this SS Rajamouli film will be difficult to replicate soon. Of course, a number of biggies are scheduled for release this year and one hopes 2018 throws pleasant surprises and the volume of business increases every time a biggie releases.