Thank God, the year 2017 ended with a big bang. FUKREY RETURNS and the much-awaited TIGER ZINDA HAI brought our smiles back. Everyone knows, 2017 would easily qualify as one of the worst years for the Hindi film industry. The number of flops in 2017 outnumbered the successes by a wide margin. However, FUKREY RETURNS and TIGER ZINDA HAI ensured that all was not lost.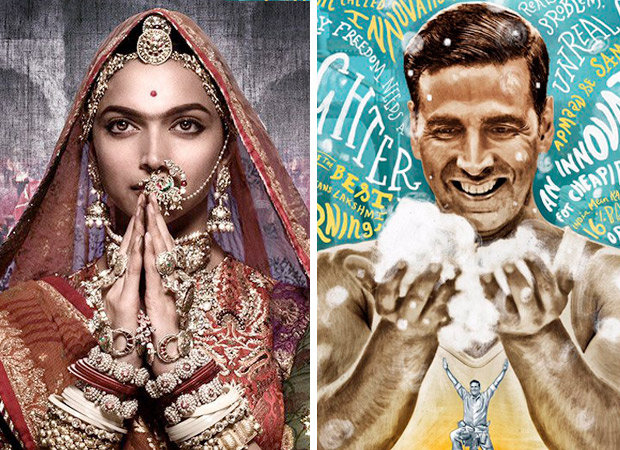 While TIGER ZINDA HAI continued its dream run in January 2018, the tremendous business of PADMAAVAT, the first major release this year, proved that a well-made film could withstand any opposition if the audience mandate was on its side. Of course, PADMAAVAT did lose out on a chunk of business due to protests and no-release in few states, but the remarkable business in other circuits coupled with the roaring international business helped the film put up a big total.
Now PAD MAN is spreading joy. Expecting the film to fetch an earth-shattering start was foolhardy since PADMAN, like TOILET EK PREM KATHA, is a content-driven film with a strong message. Generally, films such as TOILET EK PREM KATHA and PADMAN gather momentum from Friday evening onwards, if the audience takes to the content.
PAD MAN had a controlled release [2750 screens in India] and the numbers multiplied gradually over the weekend. I genuinely feel that Akshay Kumar is making brave choices as an actor. Not many actors would agree to greenlight films like TOILET EK PREM KATHA and PAD MAN. The film is now assured of a wide audience thanks to Akshay's presence and the pre-release marketing buzz created by several members of the film fraternity. You need big names to endorse message-oriented films these days, that's a fact.
While on PAD MAN, the decision to postpone its release [from the Republic Day weekend to the present date] was most appropriate, in my opinion. The hype surrounding PADMAAVAT would've eroded the initial weekend business of PAD MAN. At least now PAD MAN would get time to spread its wings and fly comfortably.
The next few days are crucial for PAD MAN. It has to maintain the pace over weekdays. The film has found appreciation. Will it translate into BO numbers? Let's await the response!