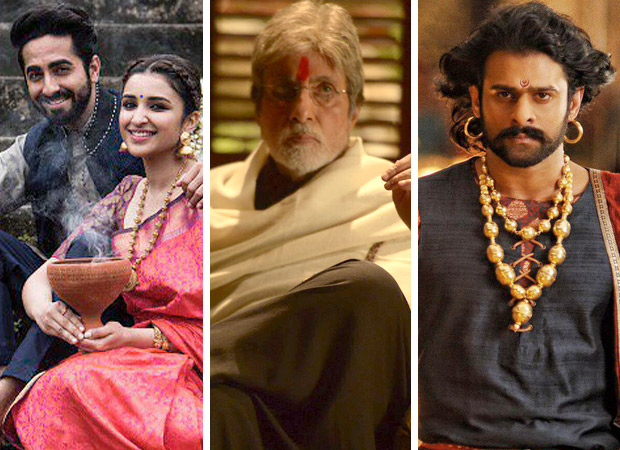 After much talk and hype this week we finally see the release of the third instalment in the Sarkar franchise with the Ram Gopal Varma directed film Sarkar 3 hitting screens. Along with this Amitabh Bachchan starrer we also see the release of the Yash Raj Films' project, Meri Pyaari Bindu starring Ayushmann Khurrana and Parineeti Chopra. But will either of the two new releases manage to overcome the storm that is Baahubali 2 – The Conclusion, or will they succumb to it is the question of the hour.
Reports suggest that neither of the new releases Sarkar 3 and Meri Pyaari Bindu have opened on a good note, with both films registering a 10% to 15% occupancy rate during morning shows. However, on the other hand, Baahubali 2 – The Conclusion, that is currently entering its third weekend in theatres continues to entice the audience while remaining as the theatre goers' first choice.
On the whole, though Sarkar 3 and Meri Pyaari Bindu that appeal to starkly different audience, viz. single screen and multiplex audience are expected to pick up over evening and night show, both films will have to rely heavily on positive reviews and strong word of mouth to stand a chance against the giant Baahubali 2.