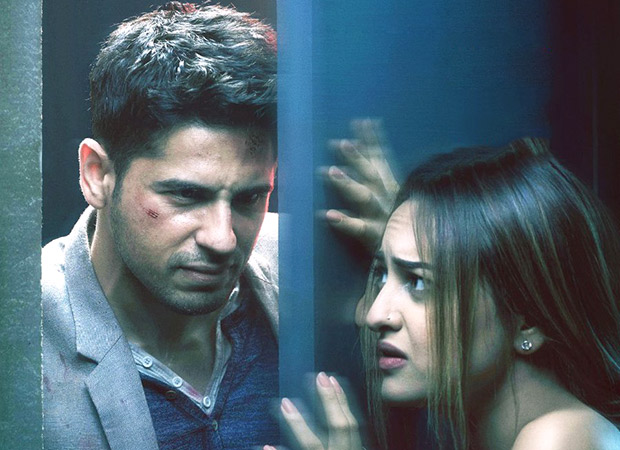 This week we see the release of the remake of the suspense thriller ITTEFAQ that hit screens back in 1969. However, the new version of the film which features Sidharth Malhotra, Sonakshi Sinha and Akshaye Khanna does boast of an alternate ending, thus keeping the suspense alive. But will the new ITTEFAQ work at the box office of will it like so many other remakes bite the bullet is the question.
Reports suggest that ITTEFAQ has got off to a slow start with occupancy rate during morning shows being pegged at a mere 15%. If that wasn't enough, the slow pace of advance bookings for ITTEFAQ does not quite spell out a success story for the film at the box office. Currently the reason behind the slow start ITTEFAQ has had is being put down to the fact that suspense thrillers generally have limitations as far as box office prospects are concerned. However, movies belonging to this genre have a chartbuster soundtrack to attract the audience, but in the case of ITTEFAQ unfortunately the film is devoid of songs.
Another factor that works again ITTEFAQ is the fact that commercially the film's lead pair Sidharth Malhotra and Sonakshi Sinha have not really seen a very rosy time at the box office with their last couple of releases. In such cases, the movie works on the basis of subject, execution and word of mouth. However, since ITTEFAQ is backed by Dharma Productions [Karan Johar] and Red Chillies Entertainment [Shah Rukh Khan] and the brand value of the yesteryears classic ITTEFAQ is expected to bring in the audience.
Simultaneously making matters worse of ITTEFAQ at the box office is the other release in the form of the Hollywood film THOR: RAGNAROK that not just features a wider release but also has received positive reviews from both domestic and overseas critics. In fact, reports suggest that THOR: RAGNAROK has opened on a much better note with occupancy rate of 25-30%; almost double that of ITTEFAQ.
On the whole, word of mouth will play a very crucial role for ITTEFAQ to rake in decent numbers, though expectations are that the film will take a decent beginning of Rs. 4-5 crore on its first day. On the other hand, THOR: RAGNAROK is expected to lead the race at the box office this weekend.