After last week's slow starters, this week we see two films hitting screens in the form of the Akshay Kumar starrer GOLD and the John Abraham starrer SATYAMEVA JAYATE. Interestingly, both films that have released today on Independence Day feature a highly patriotic theme. While one deals with free India's first ever Gold medal victory, the other deals with the issues of corruption. But from the two which one will take the lead is the question.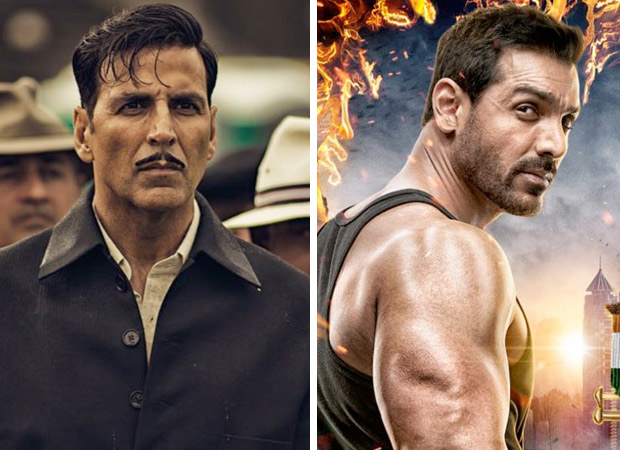 Reports suggest that both films have opened on a good note. While GOLD has opened to a 40-50% occupancy rate SATYAMEVA JAYATE has seen occupancy rates hovering between 40-45%. Though both films have opened equally well, Gold that has released across 3000 screens has taken the lead in major revenue generating territories like Mumbai, Delhi and UP. On the other hand, SATYAMEVA JAYATE that has released across 2500 screens is slugging it out in the smaller sectors albeit with a slight edge over GOLD.
On the whole, this week seems to be a rather good week for the industry. With expectations of both films doing well, predictions state that GOLD that will dominate in multiplex intensive markets is likely to rake in approximately Rs. 18 cr on Day 1. On the other hand, SATYAMEVA JAYATE that retains a hold on single screen markets and mass dominated sectors is likely to rake in Rs. 10-12 cr on opening day.