The Coronavirus-induced lockdown have ushered the era of 'new normal'. As part of it, theatres shut and some of the prominent films, starring A-listers or reputed names, released directly on the streaming platforms. Once a film releases on an OTT giant, it becomes difficult to ascertain whether it has worked with audiences. The makers of these films and also the platform on which it was streamed can claim their film is a huge success but in the absence of box office numbers, anyone can claim what their heart pleases. This made us wonder – how would these films would have fared had there been no lockdown and had these films released in cinemas as scheduled?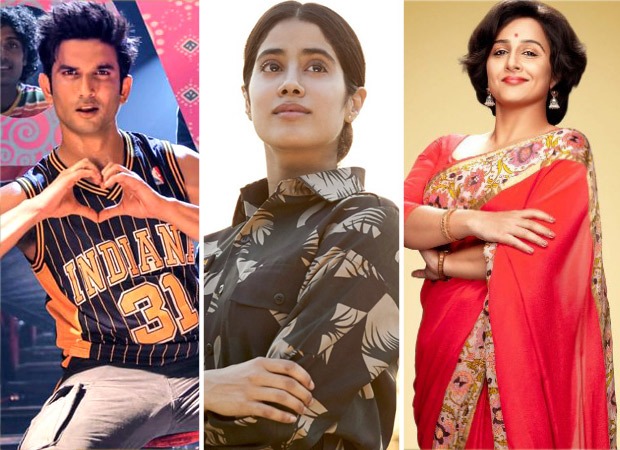 Bollywood Hungama, in this special feature, shares the data analysis about the possible box office fate of the OTT films. The trade also shares their views on the same and one thing emerges very clearly – most of these films would have flopped or would have had a tough time if it had got a release in theatres.
NOTE – The box office data presented is for India box office only
1. Dil Bechara
Probable Theatrical Box Office Lifetime : Rs. 12 to 15 crores
Verdict: Flop
Sushant Singh Rajput's final film got a record viewership when it was made available to subscribers as well as non-subscribers on Disney+ Hotstar on July 24, post the tragic demise of the actor. However, if it had arrived in cinemas on May 8 as scheduled, it would have been a major disaster. For one, its trailer would have been dubbed by the social media as a poor copy of The Fault In Our Stars (2014), the Hollywood original. Secondly, May 8 fell in the holy month of Ramzan and also the day when two other films – Vidya Balan-starrer Shakuntala Devi and Parineeti Chopra-starrer The Girl On The Train would had also released. Thirdly, Sushant's fan following before his death was not that insane, unfortunately. This was reflected in the shocking box office outcome of his 2019 dacoit drama Sonchiriya, which had a lifetime of just Rs. 5.95 crore, and this film was also a niche fare, just like Dil Bechara.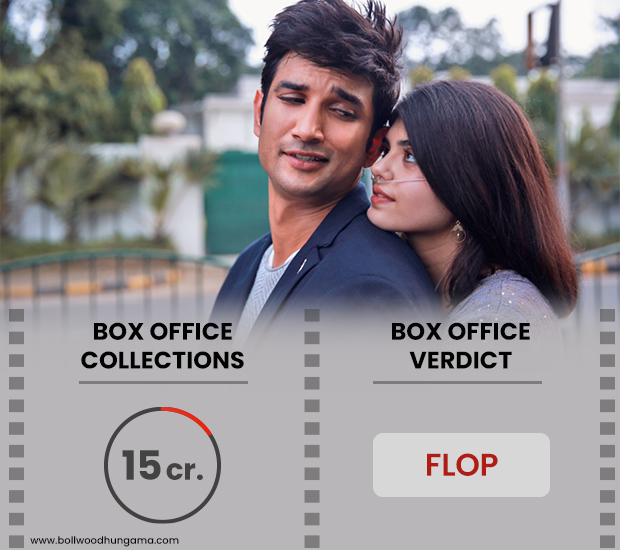 Trade Verdict: Trade analyst Taran Adarsh says, "The curiosity to watch the film initially wasn't there among the exhibition sector and the audience. But the sudden death of Sushant changed everything and the excitement to watch the film multiplied. Had it released in the normal circumstances, it would have been a word-of-mouth film." Trade expert Komal Nahta feels it would have earned Rs. 20 to 25 crore. Trade analyst Atul Mohan's prediction is lower, "Dil Bechara got viewership because of the sympathy wave. Its lifetime would not have been more than Rs. 15 crore." Girish Johar, film trade and business analyst, disagrees and states, "Dil Bechara would have definitely crossed the half century mark. The film was overall liked. The trailer and the music also had worked. So it could have collected around Rs. 60 crore."
2. Lootcase
Probable Theatrical Box Office Lifetime: Rs. 4 to 6 crores
Verdict: Flop
Kunal Kemmu, Ranvir Shorey and Vijay Raaz were in top form in this comic caper and it had some hilarious moments that kept the interest going. But, it wouldn't have been a non-starter because Kunal, sadly, is not a crowd puller. Also, it was to release on April 10, the day when one of the biggest films of the year, '83, was also scheduled to release. Despite good word of mouth, Lootcase would have got overpowered by the Ranveer Singh-starrer and would have sunk without a trace.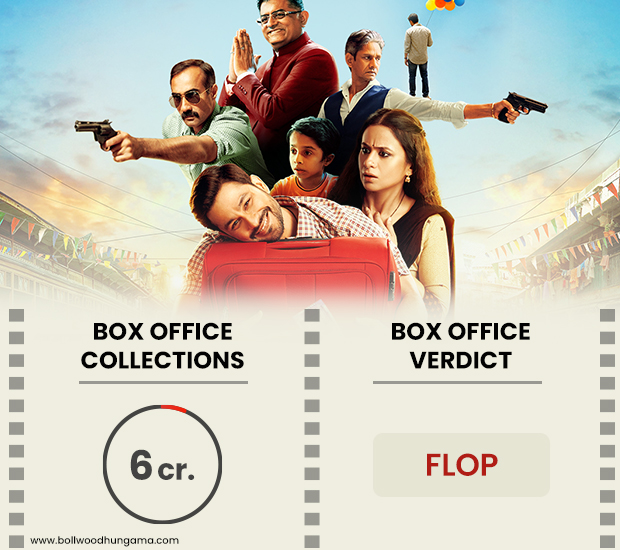 Trade Verdict: Taran Adarsh believes, "Releasing a film with '83 would have been a wrong decision as that film would have taken away majority of the screens. Hence, Lootcase would have got unnoticed. As it often happens, if the word of mouth is good, the footfalls do increase over the weekend. But with such a mighty opponent, it gets very difficult to sustain." Komal Nahta in agreement states, "Although it was a good film, it would have been crushed under the weight of '83. Such films, anyway, don't open. It would have collected Rs. 8-10 crore." Atul Mohan minces no words as he reacts, "Lootcase loot jaati had it clashed with '83! The makers themselves were not confident. They had pushed it for a long time and in between, they had given a statement that it'll release on OTT. Then, they backtracked and then again, they decided to release it digitally due to the lockdown. It was a good move though. Viewers also enjoyed as it was a light entertainer. In the absence of face value, audiences would not have come to theatres. The lifetime earnings would have been Rs. 7-8 crore." Girish Johar however feels, "Lootcase was appreciated and it did get traction on digital. So it could have done anywhere between Rs. 25-30 crore."
3. Gulabo Sitabo
Probable Theatrical Box Office Lifetime: Rs. 25 to 30 crores
Verdict: Flop
Shoojit Sircar's previous films with Ayushmann Khurrana and Amitabh Bachchan like Vicky Donor (2012) and Piku (2015) were successes. Gulabo Sitabo, starring both of them together, also seemed in the same zone. But the film had little to offer and barring the climax, was an underwhelming product. This would have affected its box office outcome.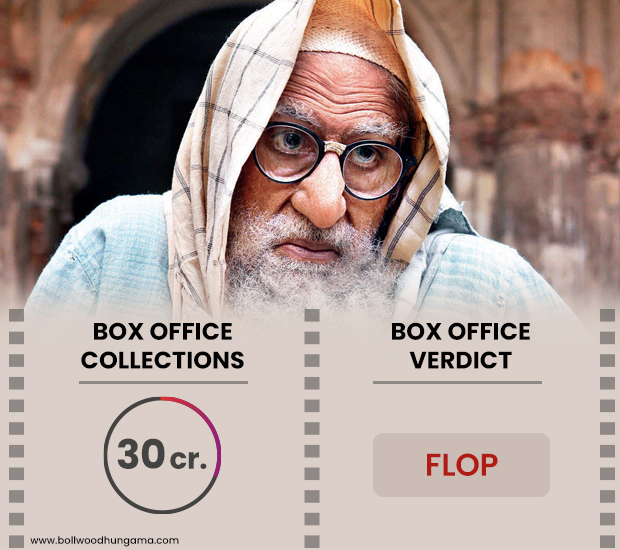 Trade Verdict: Taran Adarsh opines, "Shoojit Sircar has a loyal audience, especially among the multiplexes. Same with Ayushmann Khurrana – he enjoys goodwill among that section of viewers. Hence, Gulabo Sitabo would have taken a tremendous start. But it would have remained a multiplex-oriented film." Komal Nahta pegs the lifetime in the Rs. 35-40 crore range. Atul Mohan explains, "Gulabo Sitabo's overall packaging was very interesting. The unusual title and makeover of both the leads would have aroused curiosity. But the film was not upto the mark. It would have opened in the Rs. 5-7 crore range. The weekend collections would have been Rs. 15-18 crore and lifetime Rs. 20-25 crore." Girish Johar too feels the same, "It was meant for premium audience. Its content was not that appreciated. So it would have had earnings in the Rs. 20-25 crore range."
4. Shakuntala Devi
Probable Theatrical Box Office Lifetime: Rs. 25 to 30 crores
Verdict: Flop
This biopic, starring Vidya Balan, had some very heartwarming and confrontational sequences and would have made for a great watch for families and ladies. It was a mother-daughter story and was scheduled to release in the Mother's Day week. These factors would have taken its lifetime in the Rs. 25-30 crore mark. However, outside the metros, it would have struggled to find audiences.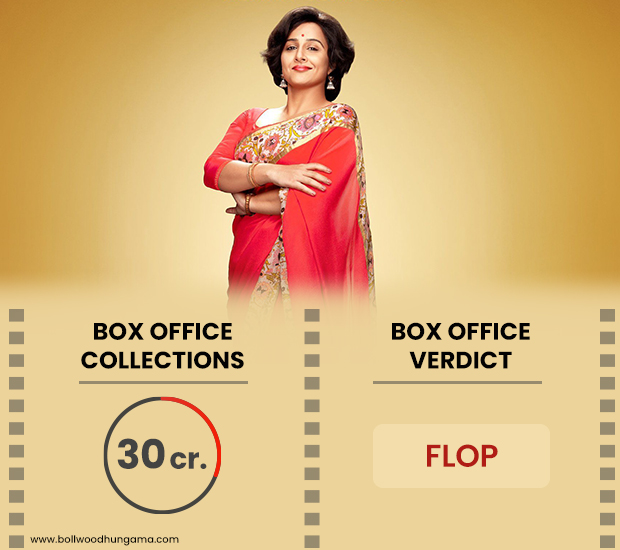 Trade Verdict: Taran Adarsh feels this film had a chance in cinemas, "Shakuntala Devi could have been the surprise package. People didn't really expect much from Vidya Balan's Tumhari Sulu (2017) as well and it exploded." He adds, "Shakuntala Devi boasts of a towering performance by Vidya and also Amit Sadh and Sanya Malhotra. Also, the makers have recreated the era very beautifully." But Komal Nahta states it could have had a lifetime of only Rs. 20 crore. Girish Johar roughly agrees, "Shakuntala Devi could have minimum done Rs. 25 crore. The mother-daughter relationship was shown well." But Atul Mohan feels Shakuntala Devi would have had a lifetime of just Rs. 10-12 crore. He explains, "The film was not inspiring. Vidya has played strong parts in the past but here, that was not the case. Shakuntala was shown as a selfish and self-obsessed woman. Audiences would not have accepted it."
5. Gunjan Saxena – The Kargil Girl
Probable Theatrical Box Office Lifetime: Rs. 55 to 60 crores
Verdict: Hit
This was probably the only OTT release that had a chance to score at the box office, notwithstanding the objection raised by Indian Air Force. In 112 minutes, it packed in a lot and also boasted of a powerpacked performance from Janhvi Kapoor.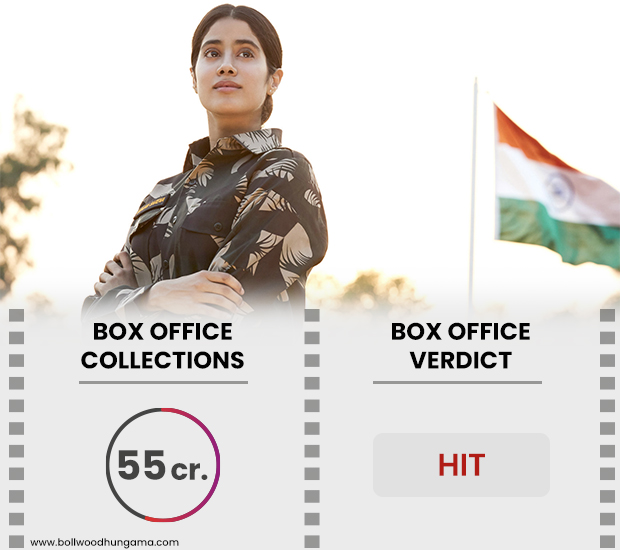 Trade Verdict: Atul Mohan states, "Gunjan Saxena – The Kargil Girl could have worked. It was the better made film out of all the other OTT releases. It got good reviews and even most of the audiences liked it. The lifetime would have been more than Rs. 50 crore." Even Komal Nahta liked the film and felt that it could have earned Rs. 55-60 crore. Taran Adarsh however says, "Gunjan Saxena – The Kargil Girl would have aroused curiosity as it was the second film of Janhvi Kapoor. Having said that, I feel that the controversy that followed would have affected the film theatrically." Girish Johar also believes the controversy would have put off viewers, "It was the first time that the person, on whom a film is based on, admitted that the film was not based on her real-life episodes." He pegs the lifetime of the film at Rs. 30 crore.
6. Khuda Haafiz
Probable Theatrical Box Office Lifetime: Rs. 25 to 30 crores
Verdict: Flop
This action thriller had some fine moments but overall, it was a one-time watch fare, like most Vidyut Jammwal's solo films. And just like his recent films like Junglee (2019) and Commando 3 (2019), this film's lifetime would have settled in the Rs. 25-30 crore range.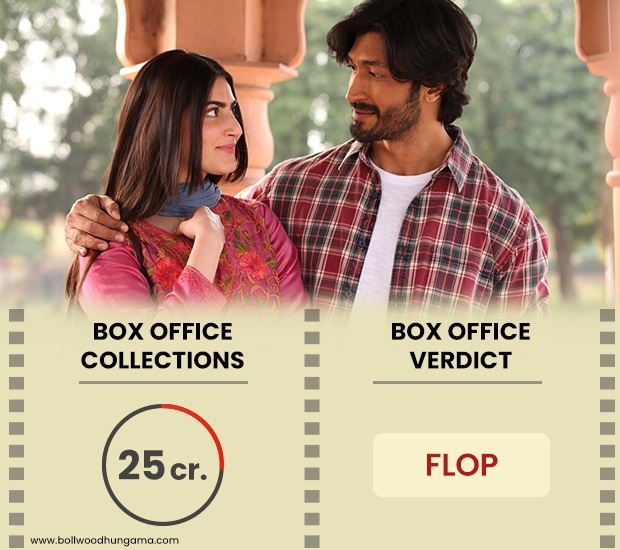 Trade Verdict: According to Komal Nahta, its lifetime would have been around Rs. 20 crore while Girish Johar puts it in the Rs. 20-25 crore range. Atul Mohan says it would have earned in the range of Rs. 15-20 crore. He explains why the film didn't work for him, "Khuda Haafiz was disappointing. Vidyut Jammwal's fans were upset as he was getting bashed up and was running from people. He was not beating up baddies." Taran Adarsh explains why this became the double edged sword for the talented actor, "Vidyut Jammwal is in a strange position. Agreed that iss film mein action ki kami hai. But when the guy is trying to do something different, why can't we appreciate it?" He calls it a very well-made film and adds, "The locations and the storytelling were very, very interesting."