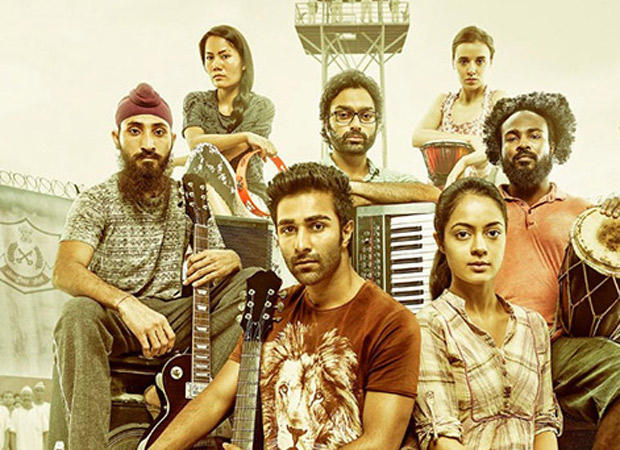 The Habib Faisal directed film Qaidi Band released a while back. Featuring newcomers Aadar Jain and Anya Singh the film was never really expected to be a massive earner at the box office. However, Qaidi Band has performed rather badly at the domestic box office.
In this box office report we take a look at the profitability of Qaidi Band for its makers Yash Raj Films. Made on a budget of Rs. 21 cr (CoP Rs. 15 cr + P&A Rs. 6 cr) the film which released amid lacklustre promotions and low key hype has performed rather badly with total box office collections being pegged at Rs. 35 lakhs at the close of its first week. Given this subpar performance the makers of the film stand to make just Rs. 16 lakhs from the total box office earnings. However, Yash Raj Film has managed to draw in Rs. 15 cr from the sale of satellite (pre-sold to Sony), music and digital (acquired by Amazon) rights.
However, though usually YRF manages to recover most production expenses from the sale of the satellite rights and digital rights, with Qaidi Band the production house has made a loss of Rs. 5.84 Cr with a negative rate of return on investment of -27.82%.
Economics of Qaidi Band
Cost of Production - 15 Cr.
Cost of Marketing (P&A) - 6 Cr.
TOTAL COST - 21 Cr.
India Theatrical  Box Office - 0.35 Cr.
Distributor's share (A) - 0.16 Cr.
Satellite, Music and Digital (B) - 15 Cr. (Satellite sold to Sony and digital rights to Amazon Prime)
Overseas Theatrical Box Office - 0.00 (No release in overseas markets)
Distributor's share ( C) - 0.00
TOTAL RECOVERIES (A+B+C+D) – 15.16 Cr.
PROFIT - -5.84 Cr.
RETURN ON INVESTMENT (ROI) - -27.82%
Disclaimer:
The Box Office figures are compiled from various sources and our own research. The figures can be approximate and Bollywood Hungama does not make any claims about the authenticity of the data. However, they are adequately indicative of the box-office performance of the film(s).