The Sanjay Leela Bhasali directorial Padmaavat released in January, but since then the film has been doing brisk business. Starring Ranveer Singh, Deepika Padukone and Shahid Kapoor Padmaavat despite facing immense hurdles in the run up to its release has managed to rake in the moolah at the box office. Now after a three week run in theatres Padmaavat has managed to become the fourth highest third week grosser.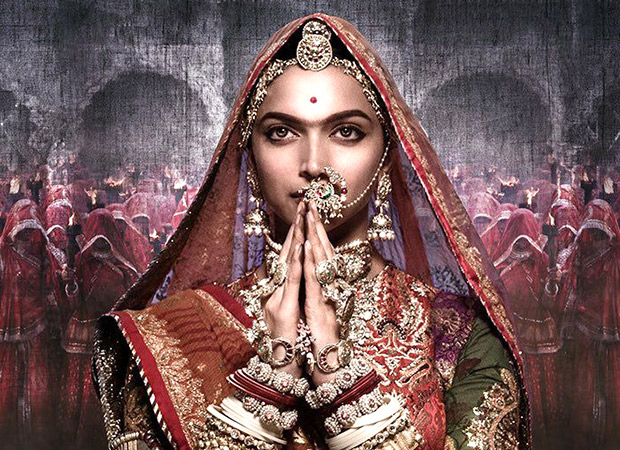 Collecting Rs. 31.75 cr. in its third week the business of Padmaavat has managed to surpass the third week collections of previous big ticket releases like 3 Idiots that collected Rs. 30.12 cr, Bajrangi Bhaijaan that collected Rs. 30.06 cr, Bajirao Mastani that collected Rs. 29.05 cr, Tiger Zinda Hai that collected Rs. 27.31 cr, Baahubali - The Beginning that collected Rs. 22.61 cr, and Dhoom 3 that collected Rs. 20.42 cr. Though the business of Padmaavat has continued to remain strong even in its third week, the collections of the film do not manage to out beat the third week collections of previous releases like Baahubali 2 - The Conclusion that collected Rs. 69.75 cr, Dangal that collected Rs. 46.35 cr, and PK that collected Rs. 41.61 cr.
Currently with competition coming in from the new releases Pad Man that released last week and now Ayaary the business of Padmaavat has seen a massive dip. However, despite this drop in collections the film still manages to find favour among the audience, and is expected to continue its theatrical run albeit at a much diminished rate.
Movie Name – Third Week Collections
Baahubali 2 - The Conclusion - Rs. 69.75 cr
Dangal - Rs. 46.35 cr
PK - Rs. 41.61 cr
Padmaavat - Rs. 31.75 cr
3 Idiots - Rs. 30.12 cr
Bajrangi Bhaijaan - Rs. 30.06 cr
Bajirao Mastani - Rs. 29.05 cr
Tiger Zinda Hai - Rs. 27.31 cr
Baahubali - The Beginning - Rs. 22.61 cr
Dhoom 3 - Rs. 20.42 cr