The much talked about film Thugs of Hindostan released last week. Starring Aamir Khan, Amitabh Bachchan, Fatima Sana Sheikh and Katrina Kaif the film witnessed the widest release for any Bollywood film when it hit a staggering 5000 screens in the domestic market. This coupled with the fact that Thugs of Hindostan has been one of the most keenly awaited releases opened on a high note. In this box office report we take a look at the opening weekend collections of Thugs of Hindostan while comparing the same to Aamir Khan's previous releases.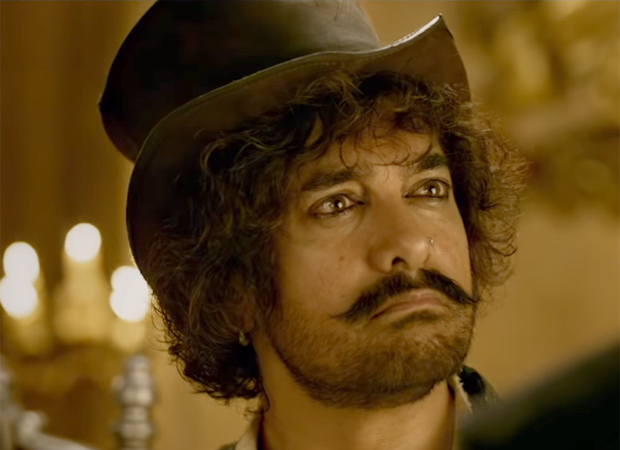 After setting a record with over Rs. 50 cr coming in on its opening day Thugs of Hindostan has managed to draw in a massive Rs. 123 cr over its opening weekend. Thanks to the extended festive weekend and the massive screen count, Thugs of Hindostan has now become Aamir Khan's highest opening weekend grosser. In fact, the collections of the film have far surpassed the business of Aamir's previous releases like Dhoom 3 that collected Rs. 107.61 cr, Dangal that collected Rs. 107.01 cr, PK that collected Rs. 95.41 cr, Talaash that collected Rs. 47.10 cr, 3 Idiots that collected Rs. 40.65 cr and Dhobi Ghaat that collected Rs. 10.05 cr.
As of now, with Thugs of Hindostan enjoying an unopposed run at the box office with no competition in sight all that remains to be seen is whether the film goes on to become one of Aamir Khan's highest grosser.
Movie Name - Opening Weekend collections
Thugs of Hindostan - Rs. 123 cr
Dhoom 3 - Rs. 107.61 cr
Dangal - Rs. 107.01 cr
PK - Rs. 95.41 cr
Talaash - Rs. 47.10 cr
3 Idiots - Rs. 40.65 cr
Dhobi Ghaat - Rs. 10.05 cr