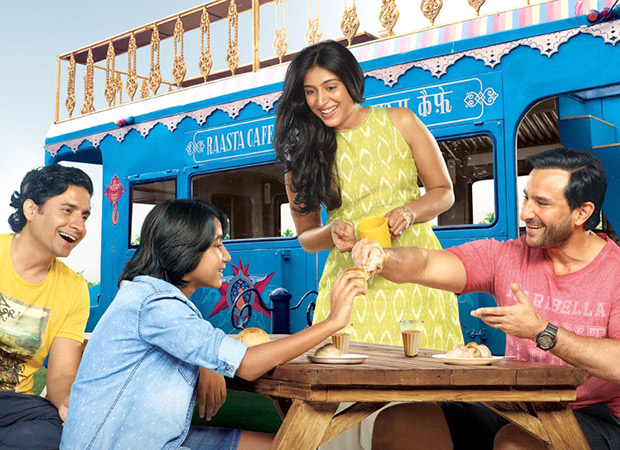 Though there are 8-9 films releasing this Friday, the only notable arrival across the country is Saif Ali Khan's Chef. The film would be seeing a predominantly multiplex release and would also be finding its way at certain major single screens. The promos have given an impression of a classy entertainer in the offering that would suit the sensibilities of urban audiences and in a way the messaging is correct since the original Chef (on which the film is based) was also made for a distinct audience.
All of this also means that the release of the film would be controlled and hence the numbers on first day would be rather humble as well, what with Rs. 3-4 crore expected to come in. For a film like Chef though which has been made at a decent budget and won't be seeing a huge arrival, this would be a fair beginning before word of mouth takes over. Considering the fact that the original Chef boasted of a good storyline with a heart-warming narrative, one expects director Raja Menon (Airlift) to have done good justice to the subject.
As for Saif Ali Khan, the film is a complete departure from the period drama that he has done earlier this year in the form of Rangoon. The film is pretty much up his alley and it is quite apparent that he is in his comfort zone while enacting the character. That should reflect in the portrayal of the part that he is playing in the film and should help him connect with the audience.
All that one hopes for though is that Chef indeed turns out to be a good experience for audiences and they savour this mid-budget film just like they have done with some of the other recent releases (Bareilly Ki Barfi, Shubh Mangal Savdhan) which stayed true to their target audiences.