Ayushmann Khurrana has made a unique mark at the Box Office. Two of his films are in the running today and between them they have amassed a staggering Rs. 200 crore in a matter of just 7 weeks. While Badhaai Ho has collected an astonishing Rs. 128.70 crore already, Andhadhun too has brought in Rs. 71.50 crore*. This brings the total to Rs. 200 crore and it is a first for an actor to achieve such a superb feat with one Blockbuster and another Superhit playing in theatres together.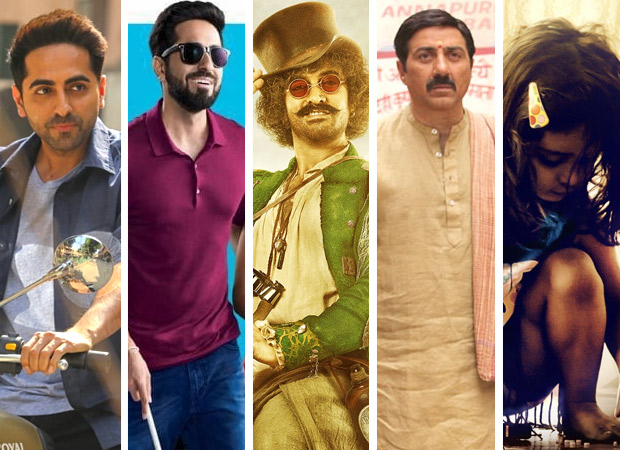 Thugs of Hindostan has wrapped up fast though and that too in a matter of just two weeks. The best business came on the first day when over Rs. 50 crore came in and ever since then it has been a downhill. The film had collected a mere Rs. 149.42 crore and at best would close around the Rs. 145 crore mark. A huge Disaster, it is hardly in the running in the third week and has far lesser number of shows than even Badhaai Ho which has entered its sixth week.
Mohalla Assi has expected emerged as a Disaster. The film had collected just Rs. 1.60 crore (same as first day numbers of Yamla Pagla Deewana Phir Se, which again was disastrous) and would fold up under the Rs. 2 crore mark. Pihu isn't much better either with first week numbers of mere Rs. 2.50 crore which should ideally have been its opening weekend collection if it had to stand any chance for some kind of theatrical revenue. The film has flopped.
*Estimates. Final numbers awaited