Nowadays, I often hear people complain about the extended run time of Hindi films. Earlier, in the 1970s, the run time of a film would be greeted with whistles and claps in the jam-packed auditorium [the censor certificate would flash 'Reels', not run time in those days]. Not anymore. A 3-hour run time, or thereabouts, is a strict no-no in today's times, a faction of the industry feels.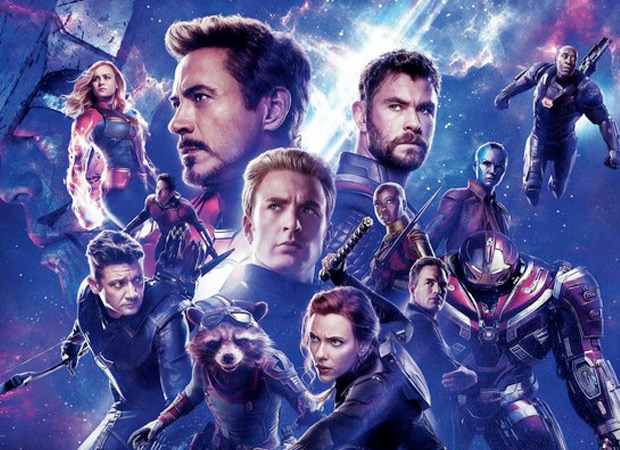 More than two decades ago, TITANIC, an epic romance set on the historic ship, with a run time of more than 3 hours, was a money spinner in India. Now AVENGERS: ENDGAME, with a run time of [slightly more than] 3 hours, is running riot at the domestic boxoffice. Conversely, KALANK, with a run time of 2.48 hours, faced outright rejection for varied reasons, one of the key factors being its over-stretched run time.
It all boils down to content, in my opinion. If the content is powerful, engaging and keeps you hooked to the screen, a 3-hour film will still be enjoyed and relished by the audience today. On the flip side, if the run time is around 2 hours - or less than 2 hours - but if the content lacks grip, the film is bound to face rejection. There are umpteen examples to prove this point.
AVENGERS: ENDGAME is rewriting the record books. For varied reasons. But the prime reason is, it offers entertainment, entertainment and entertainment from Scene A to Z. Now this raises a pertinent question: Why is a Hollywood film setting new benchmarks at the BO, while most Hindi films struggle to cross Rs 100 cr barrier? The fault lies with us.
In the 1970s, when the ratio of Hits/successful films was at an all-time high, with movies running for 25 weeks, 50 weeks, even 100 weeks [SHOLAY, of course, ran for 5 years at Minerva; DDLJ too enjoyed a meritorious 2-decade run at Maratha Mandir], the key ingredient that would draw audience in hordes *pan India* was entertainment. Films would run house full for 5/6/even 10 weeks then, depending on how acceptable they were by the audience.
So why are most films struggling today? One of the key reasons is, we aren't giving the audience what *they* want: Entertainment. Two years ago, BAAHUBALI-2 [dubbed Hindi version] crossed Rs 500 cr NBOC in India. And now AVENGERS: ENDGAME is decimating previous records and setting new benchmarks. The audience is thirsting for well-made entertainers, but we rely more on packaging and marketing to do the trick. No wonder, our films misfire too often.
AVENGERS: ENDGAME has shattered two myths prevalent in the industry: Screen count and release period. AVENGERS: ENDGAME has proved that a film can attain monumental success even if it releases in 2845 screens. Most *Hindi* biggies release in 3500 screens, even 4000 or 4500+ at times, yet those movies don't achieve the numbers that AVENGERS: ENDGAME has amassed in just seven days.
The second theory that bites the dust pertains to the release period. Holidays, festivals, even a minor holiday that could lead to an extended weekend is given priority nowadays, while deciding on the release date. Let's not forget, festivals/holidays don't necessarily guarantee success. Deliver qualitative content and non-holidays will turn into festivals for investors.