After much talk, and promotion this week we see the release of two very different films in the form of PATI PATNI AUR WOH and PANIPAT. While the first is a remake of a popular yesteryear's film the other is a period drama. But which of the two films will take the lead at the box office is the question.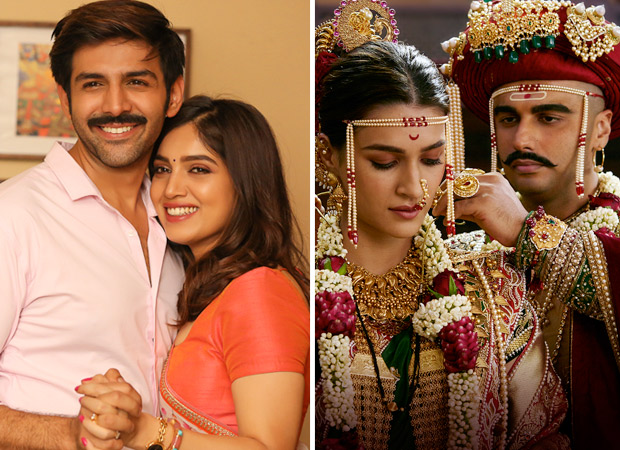 Reports suggest that the Kartik Aaryan, Ananya Panday, and Bhumi Pednekar starrer PATI PATNI AUR WOH has opened on a better note as compared to PANIPAT. Though both films have received positive reviews, the overall youth appeal that Kartik and Ananya have has resulted in PATI PATNI AUR WOH opening to 20% occupancy, while on the other hand PANIPAT has registered a 15% occupancy rate.
On the whole, PATI PATNI AUR WOH that has released across 2850 screens [9000 shows per day] is expected to take the lead with predictions stating that the film could well see an opening day collection in the Rs. 7-9 cr. range, while PANIPAT that has released across 2375 screens [8167 shows per day] is likely to draw in Rs. 5-6 cr. on day 1.