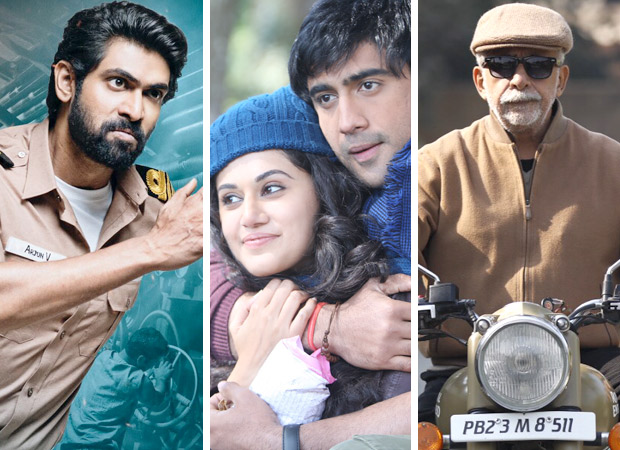 After last week's solo release, this week we see the release of three different films viz. THE GHAZI ATTACK, RUNNING SHAADI and IRADA. But will these three films that have had rather low key promotions manage to find takers is the question.
Reports suggest that all three new releases have opened on dull note, while from the three THE GHAZI ATTACK has opened slightly better with occupancy rate being pegged at 10%. The other two films, RUNNING SHAADI and IRADA have opened to just 5% occupancy during morning shows. However, last week's release, the Akshay Kumar starrer JOLLY LLB 2 continues to find audience support with a 20% occupancy rate.
On the whole, though JOLLY LLB 2 is expected to rule at the box office this weekend, THE GHAZI ATTACK that has received decent reviews is expected to perform better than the other release, emerging as the audience's second choice at theatres. But, RUNNING SHAADI and IRADA will have to rely heavily on positive word of mouth to post decent box office figures.