'Achche din' are back again for Bollywood. 20 months after a no-show at the box office with only a couple of films [BellBottom, Roohi] managing some sort of footfalls, it is back to normalcy in theatres. Diwali release Sooryavanshi has done what all biggies aspire for, i.e. enter the Rs. 100 Crore Club in the quickest possible time. This is what has exactly happened for the action entertainer Sooryavanshi as it has scored a century and that too in a matter of just 5 days.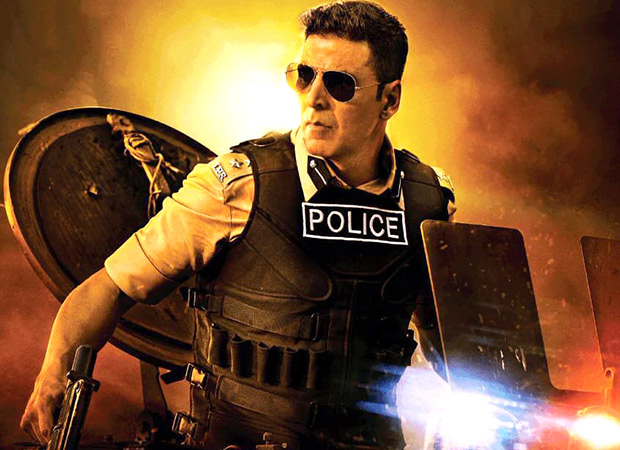 On Tuesday, it collected Rs. 11.22 crores more and hence continued its double digit stand. As a result, the film's total now stands at Rs. 102.81 crores which is truly impressive. What's all the more heartening is that the film is trending quite well right from its huge first day (Diwali) till the fifth (a regular weekday). To think of it, the Akshay Kumar starrer could have done far better if not for the 50% cap in Maharashtra, Haryana and Madhya Pradesh (amongst few other states) as well as night curfews at few other places. Still, it is standing tall and collecting impressively.
For Akshay Kumar and Rohit Shetty, this is just the kind of result that would make them pop the champagne. They were the ones who had to wait the longest for the film to see the light of the day since Sooryavanshi's promo was the last to be released pre-pandemic, and then they had to sustain audience interest for 20 long months. There are other films too which were ready but then the promo was not released, and hence there was never the risk of the product coming across as dated. In case of Sooryavanshi, this fear factor had to be overcome.
A deserving hit considering the kind of huge entertainment quotient that it comes with as well, it now has to be seen where it lands from here. A total of around Rs. 175 crores is in the sight but it if actually manages to top that and make a dash towards the Rs. 200 Crore Club, it would indeed be a matter of rejoice for entire Bollywood.
Note: All collections as per production and distribution sources