The Advait Chandan directed film Secret Superstar starring Aamir Khan released twenty days ago in China. Since its release the film that also features Zaira Wasim has been doing brisk business. In fact, the collections of Secret Superstar in its first week at the China box office recorded collections higher than Aamir's previous release Dangal. However, with new releases hitting screens, the business of Secret Superstar dipped.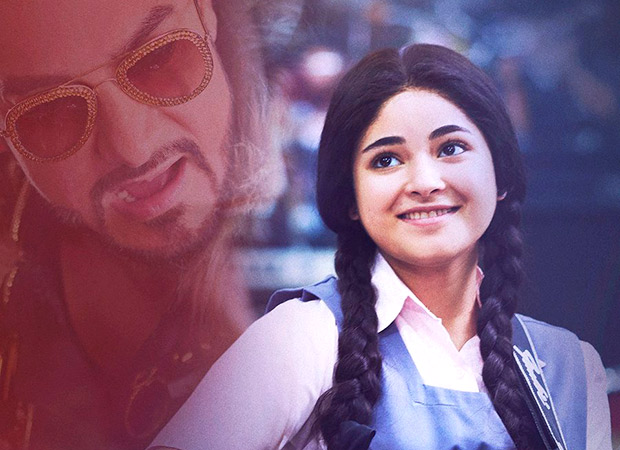 Now on its twentieth day running at the Chinese box office, Secret Superstar starring Aamir Khan has managed to add another USD 2.26 million [Rs. 14.54 cr] to its total collections in this market. Interestingly, while the collections of Secret Superstar still manage to out beat the collections of newer releases, they are marginally lower than the collections of Aamir Khan's Dangal that had collected USD 2.74 million [Rs. 17.62 cr] on its twentieth day in China.
However, in terms of total collections, Aamir Khan's Secret Superstar that has collected USD 98.48 million [Rs. 633.89 cr] cannot compete with the mammoth USD 131.20 million [Rs. 844.60 cr] that Dangal had earned in its 20 day run. But given the fact that Secret Superstar still continues to run in theatres in China, the final tally of box office collections are expected to cross the Rs. 650 cr mark.
Secret Superstar China Box Office at a glance
Day 1 - USD 6.79 million [Rs. 43.35 cr] with 15,75,597 admission
Day 2 – USD 10.49 million [Rs. 66.95 cr] with 22,82,300 admissions
Day 3 – USD 9.80 million [Rs. 62.68 cr] with 20,98,190 admissions
Day 4 - USD 4.97 million [Rs. 31.74 cr] with 10,69,470 admissions
Day 5 – USD 4.84 million [Rs. 30.81 cr] with 10,52,715 admissions
Day 6 – USD 4.35 million [Rs. 27.62 cr] with 9,38,146 admissions
Day 7 – USD 4.21 million [Rs. 26.75 cr] with 9,00,642 admissions
Day 8 – USD 4.83 million [Rs. 27.34 cr] with 10,18,896 admissions
Day 9 – USD USD 7.56 million [Rs. 48.07 cr] with 15,52,779 admissions
Day 10 – USD 6.95 million [Rs. 44.18 cr] with 14,32,713 admissions
Day 11 – USD 3.12 million [Rs. 19.89 cr] with 6,70,993 admissions
Day 12 – USD 3.20 million [Rs. 20.39 cr] with 6,86,581 admissions
Day 13 – USD USD 3.17 million [Rs. 20.16 cr] with 6,78,139 admissions
Day 14 - USD 2.79 million [Rs. 17.88 cr] with 5,81,559 admissions
Day 15 – USD 2.80 million [Rs. 17.95 cr] with 5,70,823 admissions
Day 16 – USD 4.70 million [Rs. 30.14 cr] with 9,37,594 admissions
Day 17 – USD 11.63 million [Rs. 74.97 cr] with 8,72,731 admissions
Day 18 –USD 2.30 million [Rs. 14.80 cr] with 4,78,344 admissions
Day 19 – USD 2.26 million [Rs. 14.50 cr] with 4,72,043 admissions
Day 20 – USD 2.26 million [Rs. 14.50 cr] with 4,70,654 admissions
Twenty Day Total – USD 98.48 million [Rs. 633.89 cr]
Dangal China Box Office at a glance
Day 1 – USD 2.27 million [Rs. 14.67 cr] with 5,47,366 admissions
Day 2 – USD 4.69 million [Rs. 30.30 cr] with 10,83,394 admissions
Day 3 – USD 5.55 million [Rs. 35.86 cr.] with 12,68,590 admissions
Day 4 – USD 5.78 million [Rs. 37.23 cr.] with 13,57,954 admissions
Day 5 – USD 3.52 million [Rs. 22.74 cr.] with 8,07,985 admissions
Day 6 – USD 3.88 million [Rs. 21.94 cr.] with 7,34,855 admissions
Day 7 – USD 3.90 million [Rs. 25.08 cr.] with 8,93,474 admissions
Day 8 – USD 6.21 million [Rs. 39.66 cr.] with 13,97,843 admissions
Day 9 – USD 13.86 million [Rs. 88.94 cr.] with 30,99,003 admissions
Day 10 – USD 12.83 million [Rs. 81.46 cr.] with 30,03,243 admissions
Day 11 – USD 5.01 million [Rs. 31.64 cr] with 11,18,187 admissions
Day 12 – USD 16.16 million [Rs. 104.16 cr.] with 36,47,967 admissions
Day 13 – USD 4.20 million [Rs. 26.90 cr] with 9,42,444 admissions
Day 14 – USD 3.75 million [Rs. 24.30 cr.] with 8,44,217 admissions
Day 15 – USD 5.99 million [Rs. 38.61 cr.] with 13,54,352 admissions
Day 16 – USD 16.16 million [Rs. 104.16 cr.] with 36,47,967 admissions
Day 17 – USD 11.63 million [Rs. 74.97 cr.] with 26,47,435 admissions
Day 18 – USD 3.38 million [Rs. 21.90 cr] with 7,65,915 admissions
Day 19 - USD 3.07 million [Rs. 19.93 cr] with 7,05,759 admissions
Day 20 – USD 2.74 million [Rs. 17.62 cr] with 6,57,735 admissions
Twenty Day Total – USD 131.20 million [Rs. 844.60 cr]
Also Read: Box Office: Secret Superstar collects USD 2.26 million on Day 19 in China; nears Rs. 620 cr